Wood painting is a wonderful experience!
Whether you are a hobbyist or looking for the basic information to start wood painting.
This wood paint guide will cover all your questions related to wood painting.
Let's get started
1. What Type Of Paint Is Best For Wood?
If you coat your wood with primer beforehand, it becomes adaptable to water and oil-based paints. You have various options at the paint store, but the best paint for your wood depends on its surface. The most common types of paints and sheens include latex paints, chalk paints, milk paints, alkyd-based paints, and plant oil-based paints.
Similarly, alkyd-based and oil-based paints come with sheens that include matte, semi-gloss, satin, eggshell, and high-gloss paints.
Oil-based primers work best with knotty wood type i.e. helps in sealing (Strengthening) the wood perfectly. While water-based primers are for smooth-surfaced wood.
Use latex paint on rare-used furnishings. Milk and chalk paint works best for distressed furnishings, everyday furnishings, washroom cabinets, kitchens, standard trim, and floors. You can use alkyl-based oil paints for latex and ornate trim and in dry areas of the home you can use latex-based oil paint.
Make no mistake by following 7 simple things You Can Do to Paint Like a Pro:
2. Types of Wood Paints
There are different types of paints, depending on their composition. Types include Water-based paints, oil-based paints, and various paint finishes (matte paint, satin, eggshell paint, semi-gloss, and gloss paints).
Now, let's talk about their usage. 
Water-based paints are easy to use and do not require any pre-treatment of the wood before application. They have low toxic emissions and a quick drying time. They can be used on all surfaces and do not fade easily. On the other hand, oil-based paints are best for kitchen and bathroom cabinets because they resist moisture. Also, they create a smooth finish with an attractive gloss. You may also want to consider a cleaner for furniture such as cabinets, as they require a little extra something on the side to keep up top.
Sheen paints differ from each other but have some commonalities. They are the least reflective and have a variable texture. Similarly, eggshell and satin paints are also reflective in nature and have the ability to withstand water and moisture. They are a good option for kitchens and bathrooms where you need a clean finish look.
Gloss and semi-gloss paints are durable and are used on doors and baseboards.
3. Can I Paint Directly On Wood?
You can paint directly on the wood if it is smooth (finished), but if it is unfinished, you cannot paint it without applying primer to it. Primer fills the wood providing it a smooth texture.
Primer allows the paint to stick better and give it a clean finished look.
4. Preparing Wood For Painting
Before starting the process of wood painting, you should decide the technique as well as the necessary tools you will need. And definitely, these tools depend on the material you are going to paint. 
Another important factor you need to decide before starting wood paint is the "paint" you are going to use. Whether it'll be oil paint or water-based paint, and the primer you want to use for your wood.
Additionally, you have to be vigilant while painting because these are chemicals and can react to other things laying nearby. Take care of the things and environment in which you are going to start wood painting.
Before getting started with painting your wood you also want to make sure it is nice and smooth. To help you with that we have put together a detailed guide to a wood sanders.
i. Surface Cleaning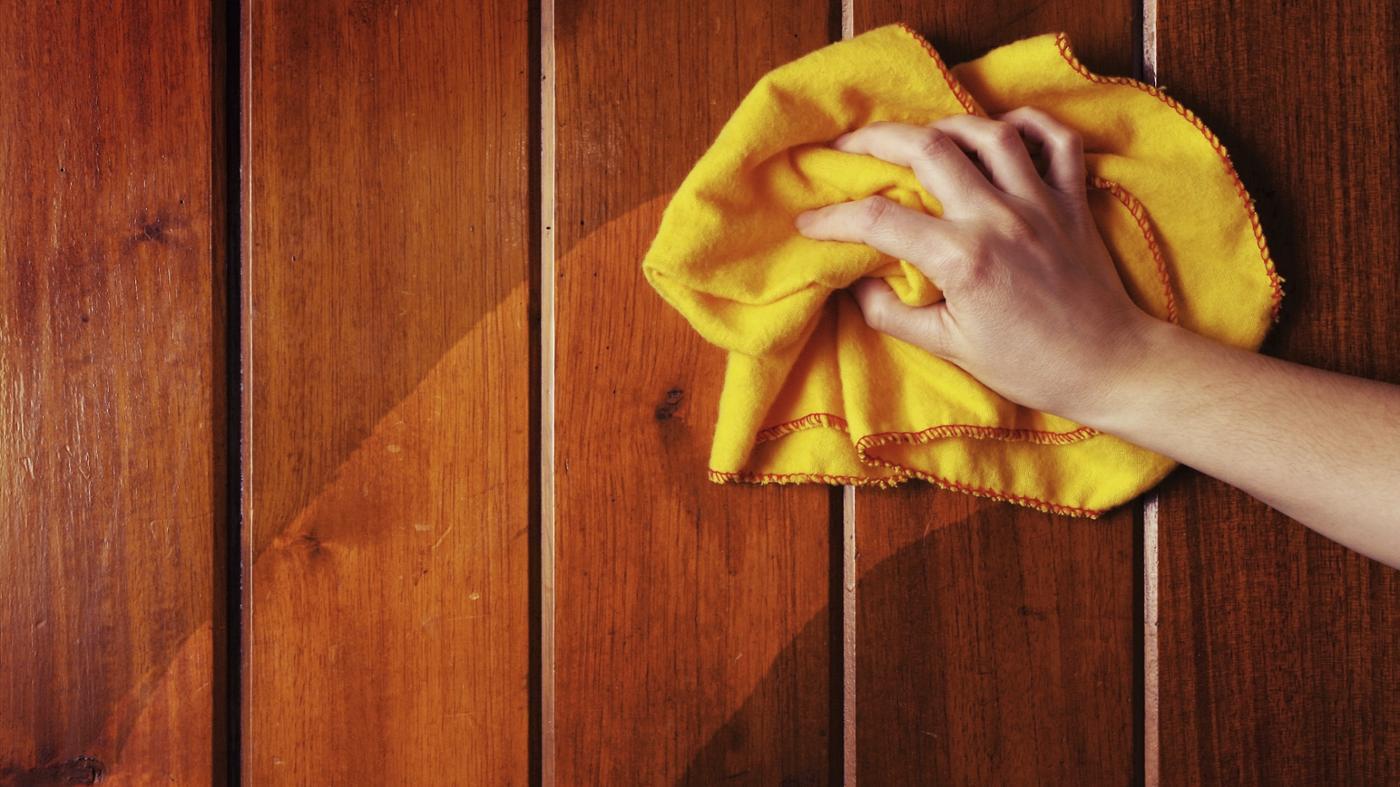 Wood must be cleaned before applying paint to it. Trisodium phosphate (potent cleaner)  is used to clean the wood.  It's called little sanding i.e. making its surface smooth by filling holes and cracks. Also, cover the areas you don't want to paint on (with the help of a painter's tape). And the external surfaces can be cleaned by pressure washing.
Old paint in good condition usually gives an excellent result when newly coated. So you can use old paint for finishing.
ii. Wood Sanding
Wood sanding is another important step before starting wood paint to remove unnecessary particles. If it needs the removal of heavy particles, you should use 40 to 60 grit sandpaper. If you want to repaint an old wood piece, 80-grit sandpaper works well. It will remove all imperfections leaving the wood surface smooth and clean.
Remove the remaining dust with the help of a piece of cloth or sponge.
Wood should be treated with fungicides and preservatives before painting i.e. to prevent it from the damage caused by fungus and/or other pests. Different preservatives act differently, so you should know their benefits and side effects before using it. In addition, you may want to try non-classic alternatives such as oil-based deck stains.
You can use various products to fill the wood ranging from colored wood patches to oil-based fillers and latex caulks. One important thing to consider before choosing any product is to check whether it is designed for external use or internal use i.e. if you want to varnish the surface, use filler that is not visible after the final finish.
iii. Patching Wood
Patching wood plays an important role in wood painting if you want to paint it professionally. Follow the following steps to patch the wood so that will be unidentifiable.
Take out the nails and screws with the help of the nippers.

Nail boards around the area to fence it.

Use a router equipped to remove the old damaged wood from the area. Produce straight cuts with the help of a guiding bushing.

Square up the corners using a hammer and chisel.

Indicate the poplar patch and cut it using a miter box and backsaw.

Apply glue to the back of the patch then nail it using the finishing nails.

Now fill the holes with wood putty.

Once it dries, make it smooth using a random orbit sander.

Now, apply one coat of primer and two coats of paint over the whole area.
Best Products to Patch Wood
Sometimes you don't have a ready smooth wood to start painting, it needs patches in its damaged areas. And for that purpose, there are various options available in the market. But it's hard for you to test all, so we have enlisted them in this article to make that much easier for you.
If the wood has some scratches and small issues, you can use a ready patch. It does not work like epoxy but fills small patches perfectly. Also, it takes only half an hour to dry.

The second option is to use liquid wood and wood epoxy filler- it is the best product to fill larger as well as smaller gaps.

It will act as the wood and is resistant to water too

. Epoxy fillers are the strongest ones out of all fillers.

Another product you can use as a filler is Durham's Water Putty- use it after mixing it with water, making it thinner or thicker in consistency according to your project.

If you want to repair your wood on a tight budget, this is a good option

. It will give you an excellent strong finish.
Other than these three fillers, you can also use these fillers: Kwik Wood, MinwaxWood filler, sawdust and super glue filler, and Dap Painter's putty.
iv. Priming Wood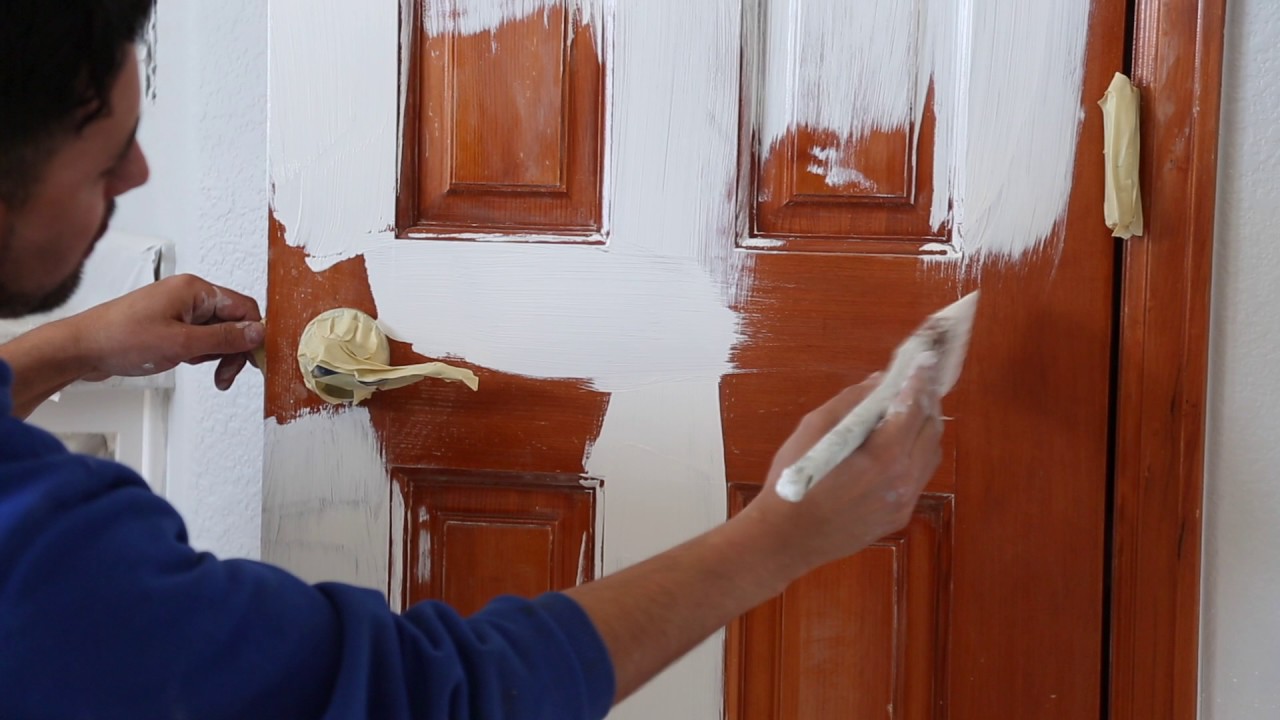 It is said that the wood paint is as good as its preparation. 
Picking and applying the right primer definitely plays a role in painting the wood piece. 
It hides stains and small damages, that result in a smooth surface. Primer prevents stains from seeping into the wood. It should be used according to the given directions i.e. prepare it according to those recommendations to get better results.
If you are repainting a furniture piece, make sure to apply an undercoat instead of a primer. This will seal the paint and the new paint will not be affected. Paint wood after applying primer (do not leave it as primer-coated).
What's The Best Primer For Wood?
There are various primers available in the market to apply on wood, but what paint primer is the right choice for your wood piece? 
Let's start by discussing some top picks of primers with their characteristics.
KILZ Premium Primer is the best paint primer for beat boards and for almost all other wooden pieces. It is the top pick out of all primers and creates a smooth surface ready for wood paint. It is the best primer to fill gaps and hide all imperfections in the wood. It is better than other water-based primers and can also act as a color change option due to its adhesion properties.

BIN Primer sealer is another good option for covering stains with odor-sealing properties. It dries fast and has VOCs in it.

Another excellent option among primers is KILZ Restoration primer- it fights against stains and odor and it can also be used underneath floors. However, it has a shorter life span and offers thin coats. 
Besides these primers for wood, other options are also available: 
Rust-Oleum Painter's Touch latex Primer (best for furniture)

Zinsser Cover stain Primer (Maximum shine primer)

KILZ stain-blocking Primer (the best primer for shelves)

INSL-X Stix waterborne primer (Hardboiled primer).
Can you paint wood without priming?
The answer depends on whether it is new wood or an older one (i.e. repainting). 
If it's raw wood then you definitely need a primer to coat it with. But if you are applying dark paint, you may not need to apply any primer before painting.
If you are repainting wood then you might not need primer. Again this depends on whether you are going to be sanding it down to remove old paint or just painting on top of the previous layer. Sometimes the old paint may be chipped, swollen, and peeling in places in which case you will need to remove the old paint anyway. In this situation you need to evaluate the condition of the wood and whether or not a layer of primer will help achieve better results according to the color you want to paint.
5. Painting The Wood
Before start painting, you should choose the right paintbrush and other tools needed for painting. Buy a brush that is comfortable to use and easy to handle. 
Try to buy tools that are smaller in size, so they can be handled easily. Don't apply too much pressure on the brush while applying a stroke of paint on the wall or furniture.
Another important factor to keep in mind before applying paint is, choosing the product wisely (that helps in maintaining the consistency of your paint) i.e. penetrol (used with oil-based paint), and Floetrol (used with water-based paints).
Light strokes will result in smooth paint i.e. no stain marks. Also, avoid loading too much paint on the brush as it'll not give a clean look.
Try to apply from edge to edge, as it will give neater results. Additionally, if you're using a new paintbrush, dip it in water especially when using oil paint. Water will help in removing the paint easily. Hang the brush with bristles down when not in use.
Another tool that can be used with the paint is a roller. Avoid purchasing a cheap roller as it will not make the surface smoother.
Do not apply pressure while painting with the roller as it will result in different shades (due to thicker and thinner surface textures). Apply light strokes with a light hand to make the surface look smoother.
After painting, roll the dry roller over the surface to remove excess paint. 
To store brushes and rollers, you should seal them in a plastic bag and put them in the refrigerator so you can easily use the moist brush/roller next time.
You can also use wood paint spray on your project. It is an excellent alternative to brushes and rollers if you learn the right technique.
You just need to pick up the best paint for your furniture or wood piece and start with it.
Avoid painting in direct sunlight or under a fan as it will cause the paint to thicken at some points.
i. Top Paint Brands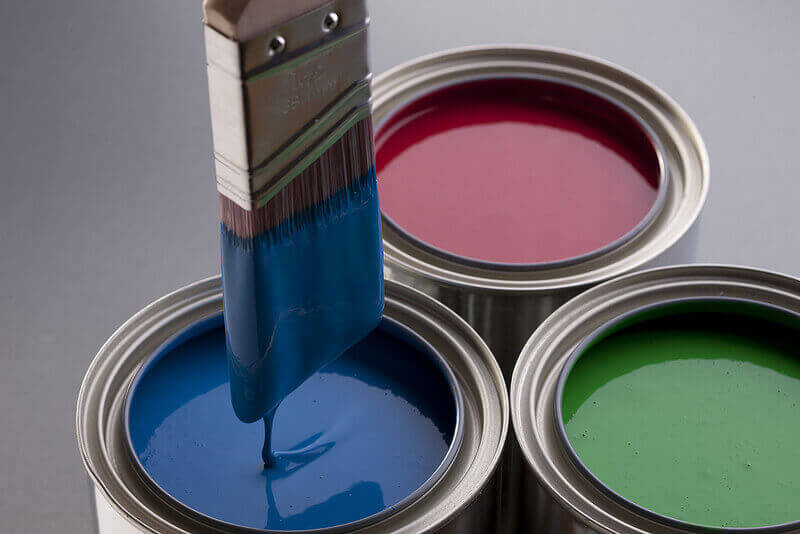 Now let's discuss some top brands selling paints.
Overall the best wood paint is Rust-Oleum Painter's Touch Ultra cover Latex Paint. It is highly versatile as it can be used for multiple purposes, and also comes in various wood colors.
Another well-known brand is the KILZ Porch and Patio Floor Paint. It protects wood flooring and also hides scratches and marks. It is also considered the best paint for wood crafts.
Rust-Oleum Painter's Touch 2X Ultra cover paint is also an excellent option for painting outdoor pieces. It dries within 20 minutes, giving a smoother finish. Other than that, you can also choose KILZ Exterior Siding, Fence, and barn paint (good for painting fences and sidings), but it may take a long time for its application and can result in uneven coverage.
Rust-Oleum Painter's Touch Satin is considered to be the best paint for furniture pieces. It offers a satin finish that is suitable for high-traffic areas. Additionally, it is easy to use and clean i.e. washable with soap only.
Another option is Prestige Lifetime paint. It is comprised of paint and primer, making it more useful for wood paint dealers. It offers a smooth finish with a clean look i.e. leaving no blemishes or marks on the wood surface. 
Montage Signature is another friendly paint option counted in the top paint brands. This water-based wood paint offers a smooth semi-glossy finish after drying.
Another important feature of this paint is, that it is long-lasting (does not fade over time) and fights mold and mildew.
New York Botanical Gardens is another exterior paint for wood pieces/products. This paint is the best choice for those who want to keep their place's theme light. This wood paint comes in a wide range of colors in a tropical theme.
There's no one single wood paint that you can use everywhere. You need to pick a paint that's suitable for your project i.e. whether you're going to paint indoors or outdoors, which wood products you want paint on, and its longevity. For instance, you can walk through our paints for wood siding top list to get an idea of what products will work best on the exterior of your house. 
6. Wood Sealing
After painting the wood, you want the paint to maintain its finish and color for as long as possible. Wood paint looks more professional after the process of sealing. The sealer does not work like paint, it should be applied lightly-removing the excess paint with the cane side.  Apply sealer and make your wood piece look more professional.
Wood sealing is different from wood staining and basically increases the longevity and strength of the paint on the wooden product. It acts as a water barrier i.e. does not allow the water to damage the paint and rot the wood. Especially in the winter season, water easily seeps underneath the wood and causes cracks, so having a sealer in place will help prevent this.
Moreover, its plus point is that it can be used on all types of wood whether bare or stained. It just makes the wooden piece a little darker and nothing else.
One thing to keep in mind while stirring the sealer is to avoid making bubbles. Because bubbles will not allow your wood piece to look smoother and cleaner.
7. Finishing Your Wooden Project
The last step of wood painting is known as wood finishing. You may skip this step, but if you want to seal your wood's paint for a longer period of time, consider it.
You can use different finishing products for your wood piece. Some of them are Polyurethane, stencils, raised stencils, aged patina, jeweled tones, faux marble, whitewash, wax, and polyacrylic.
i. Finishing Options To Choose From
You can finish/age your wood paint process with various products including polyurethane, waxes, stencil, raised stencil, aged copper, aged patina, faux marble, whitewash, jeweled tones, and polyacrylic.
Polyurethane is an oil-based product and can be used on bare wood. It cannot be removed by using any solvent, instead, you need to scrap it in order to remove it.
Waxes are rubbed with the help of a rag. They are available in a large variety of colors. Waxes give a softer smoother look to the entire wood surface. But extra wax should be removed after applying.
Another finishing product is polyacrylic. It has a low VOC quantity making it useful for kids' furniture. Initially, it looks like a white color but becomes transparent after drying.
Alternatively, consider polishing your floor to give it a fresh look. This also helps reduce wear and tear in used areas, as well as repel stains and spills.
8. Conclusion
Whether you are a hobbyist or a beginner in the field of wood painting, the above-mentioned steps will help you get a smoother beautiful finished wood. You just need to choose primer, paint, and sealer wisely.
If you can properly take care of painting and sealing your wood project the right way it will last a long time and also look fantastic several years, or even decades from now. 
Do not use anything additional without recommendation, as it may react to the surface. Also take necessary safety measures before starting the process, as it can cause harm sometimes.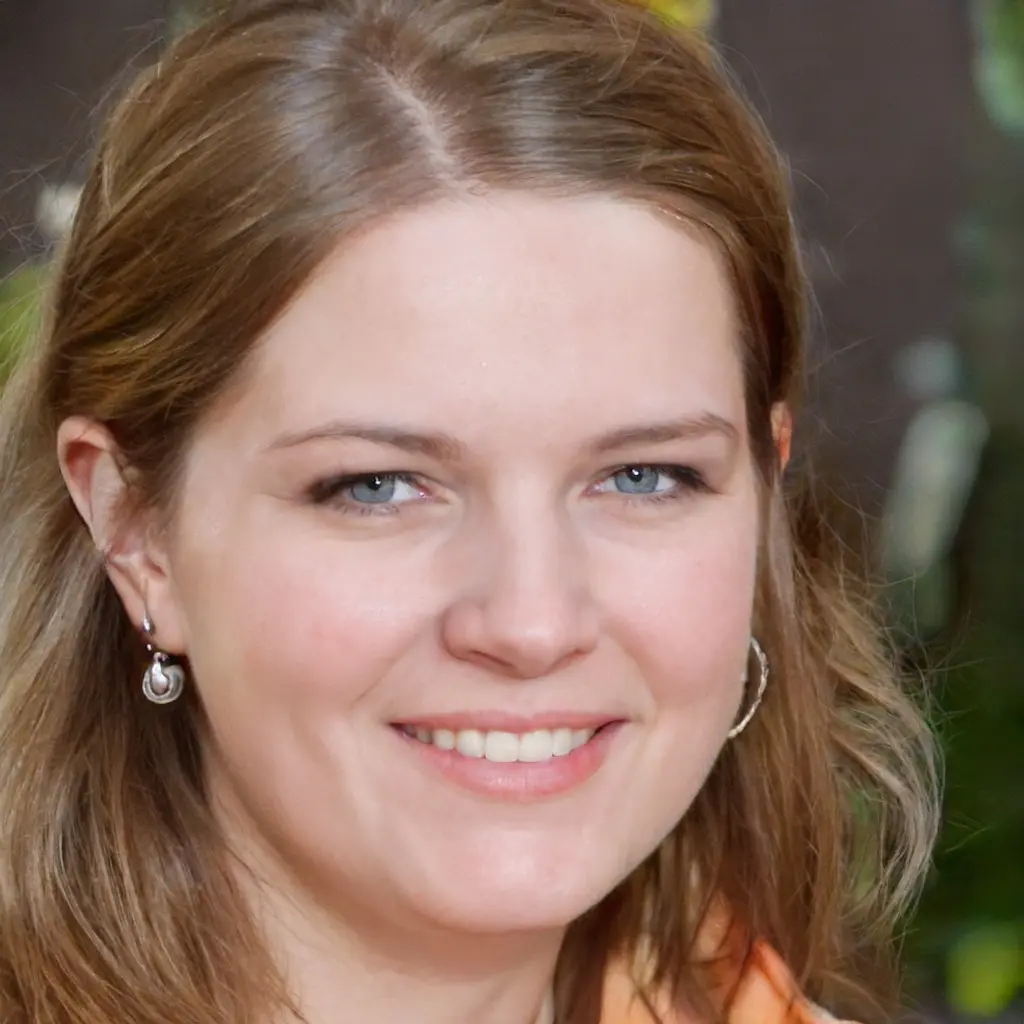 Latest posts by Amelia Wilson
(see all)