It's time to give your deck a new look – you know it!
And the best way to do this is to repaint it in a fresh color that is attractive and durable.
But Wait!
Before you go shopping for new paint, let me remind you about getting rid of the previous strain first. You cannot get the desired look at your deck if you don't remove the paint from your wooden deck before applying the next coat.
You'll need the perfect paint remover for wood deck you can find.
But which paint remover will express the love you have for your wooden deck?
Take a look at our deck paint remover reviews to help you decide.
But before that
Some Factors to Consider
Things to consider before buying a paint remover will always depend on your requirements and priorities, but generally, these are the things you should look out for.
Usage:

You should know what you're going to use it for, as whatever kind of paint stain you're trying to remove from your deck will tell what kind of paint remover you should buy. Whether it is a solid paint stain or a semi-transparent one, you'll have to ensure the paint remover you're choosing is perfect for the job.

Biodegradability:

Choosing a biodegradable paint remover is vital for a lot of reasons. Biodegradable products are much safer to be used in a garden as they are the least dangerous to your plants and grass.

They also contain no toxic elements for the environment, as after you wash off your deck, some product will surely go into the local water pipes.

Biodegradable products are safe for your family. If you have kids or pets that play in your garden, you will feel safer knowing that any paint remover that remains in your garden is not toxic and will go away after some time without causing any harm to our health.
Keep Scrolling for the Deck Strippers list
Application:

You need to know if any special equipment is needed to apply the paint remover on the deck. You should always be aware of this to find the required equipment or pick some other paint remover. While a pressure washer is great to wash away most of the stains on your deck, it isn't required all the time. Checking the recommendations by the manufacturer will let you decide on this, and checking the user reviews will help you know which application method is the best one.

Quantity:

Before you buy your paint remover, you should check the size of your deck so you can get the right amount of product that you need for your deck. It would help if you were prepared so you don't have to go back to the store during the process and also, you don't want to buy an excessive amount of the paint remover as it will go to waste.
Now Let's Dive in
Best Paint Remover for Wood Deck 2023:
Here are our picks for the top paint remover for wood deck.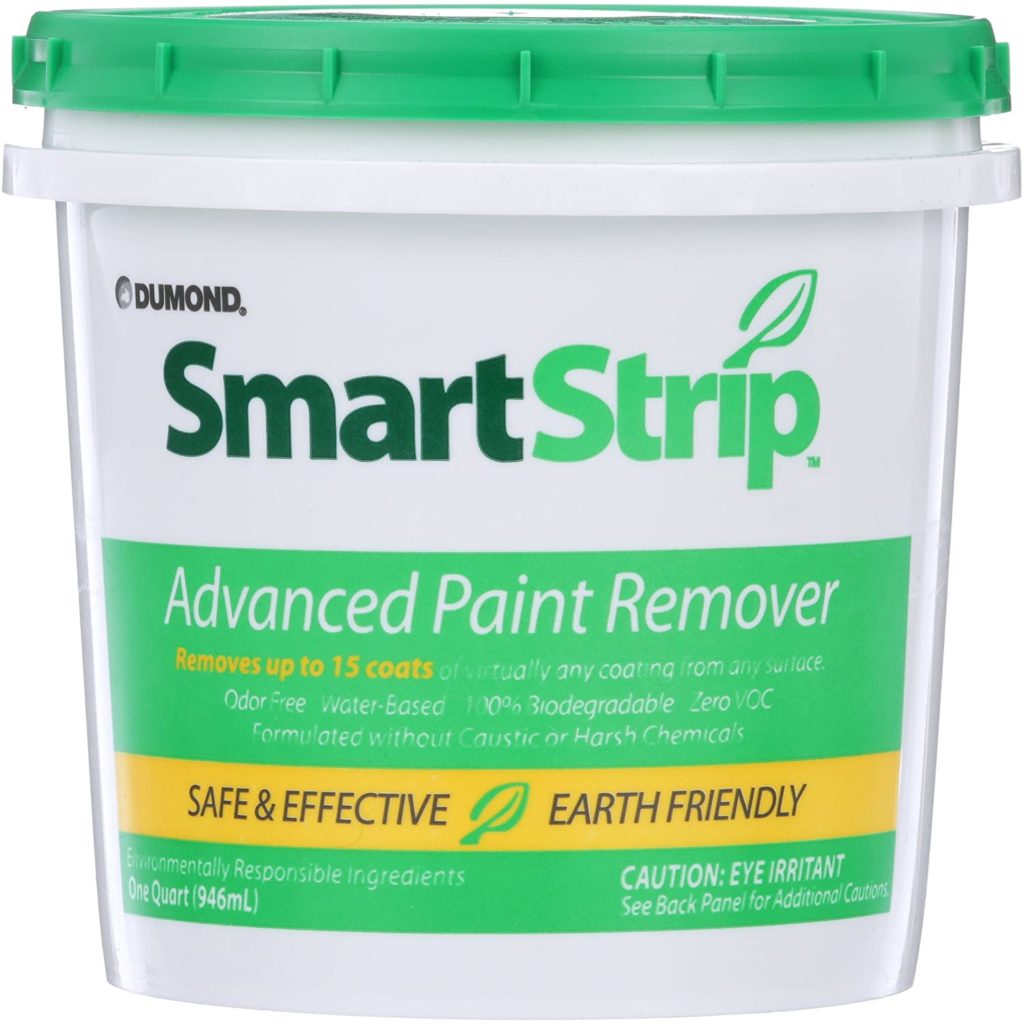 Why We Love It:
Composed of a cutting edge Biodegradable formula
Is free of methylene chloride
Is safe to use around children & pets
Tackles strong stains with tremendous ease

| | |
| --- | --- |
| Pros | Cons |
| ✅ Safe for health | ❌ Tough stains might need multiple coats |
| ✅ Odor-less | |
| ✅ Removes multiple layers | |
| ✅ Strongest remover on the list | |
| ✅ Doesn't damage wooden surfaces | |
| ✅ Works for interior & exterior | |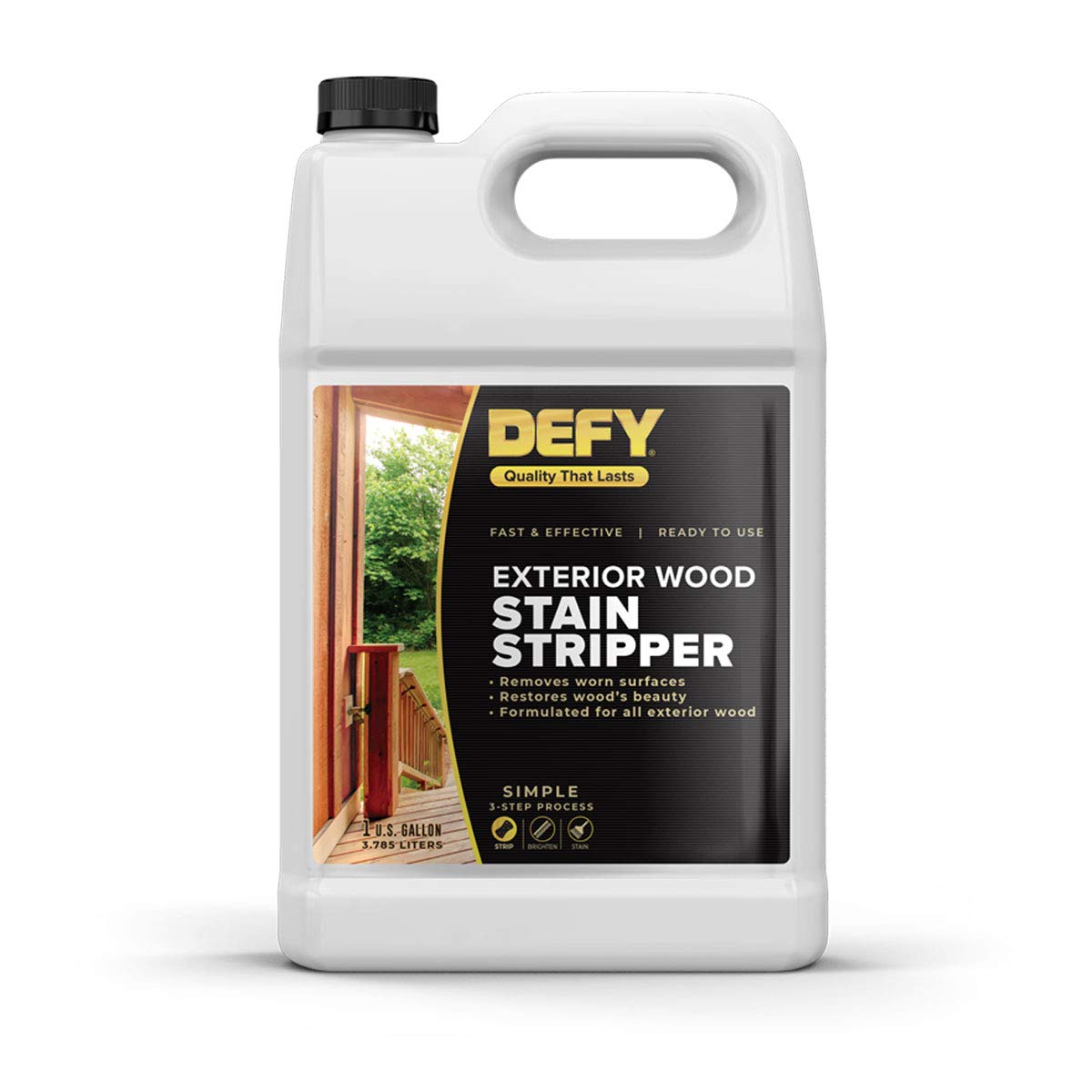 Why We Love It:
Is a really reliable brand
Comes ready to use with no need for preparation
Treats relatively tougher stains

| | |
| --- | --- |
| Pros | Cons |
| ✅ Easy to apply | ❌ Not for solid stains |
| ✅ Restores wood | |
| ✅ Budget-friendly | |
| ✅ Optimal results | |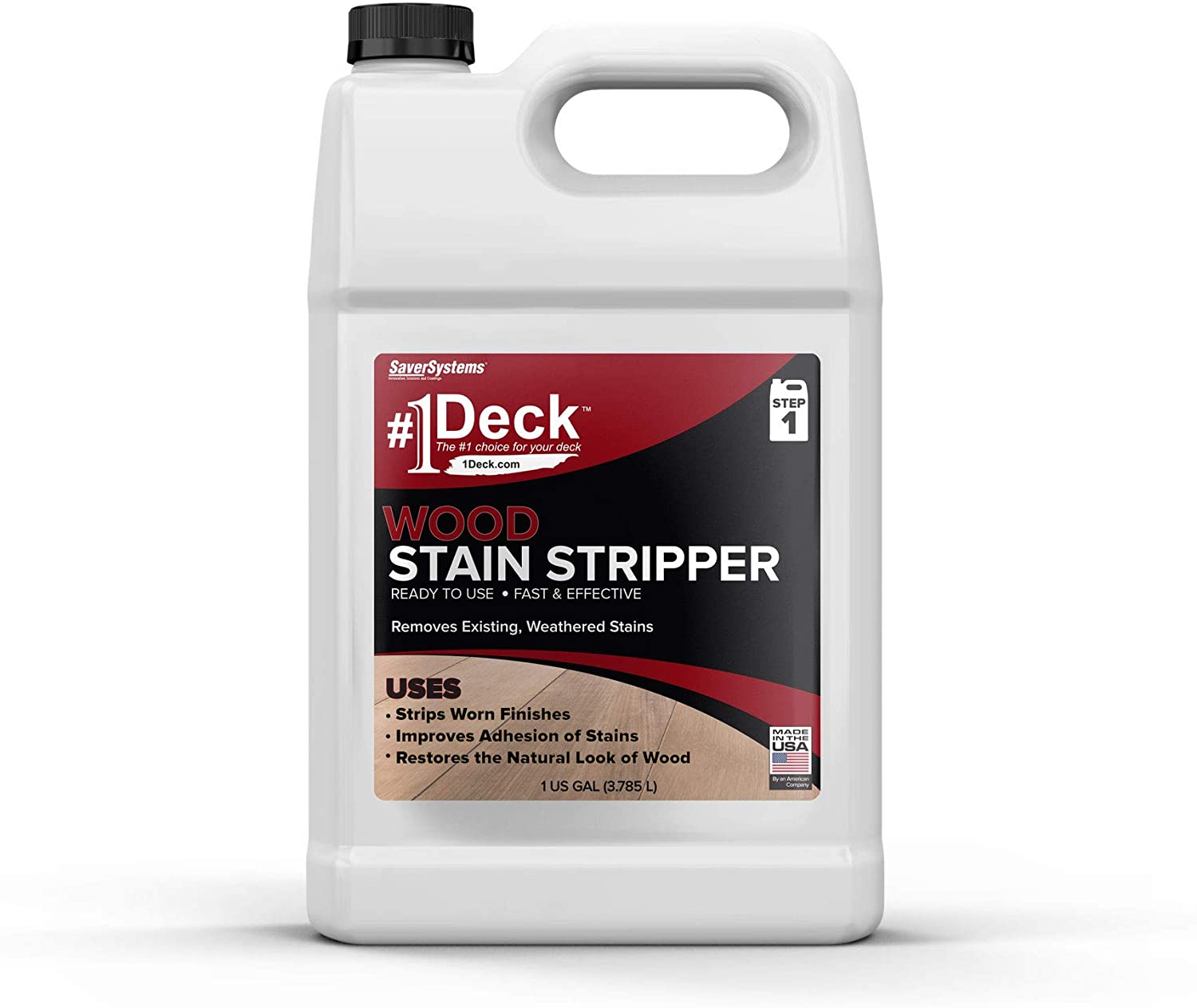 Why We Love It:
A reliable brand that's highly rated
Comes ready to use with no need to mix
Great at removing & penetrating strains

| | |
| --- | --- |
| Pros | Cons |
| ✅ Restores natural look | ❌ Can be costly |
| ✅ Improves adhesion | |
| ✅ Efficient | |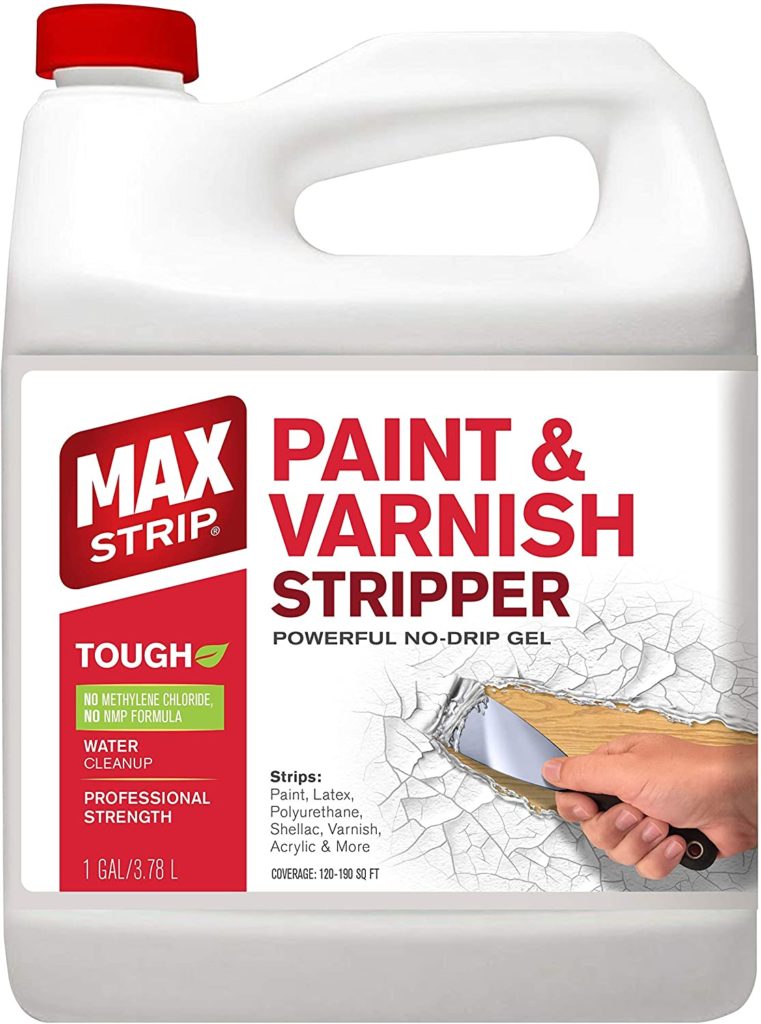 Why We Love It:
Tackles tough stains
Works well on multiple surfaces
Free of Methylene Chloride and NMP

| | |
| --- | --- |
| Pros | Cons |
| ✅ Multipurpose | ❌ Takes time to work |
| ✅ Gentle for wood  | |
| ✅ Can be used indoor | |
[Editor's Choice]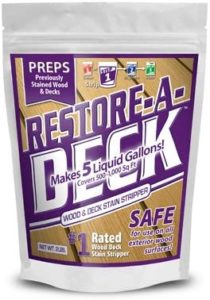 Why We Love It:
Ideal for exterior surfaces
Restores old wooden surfaces efficiently
Works well on stained wooden decks
Produces 5 liquid gallons of paint remover

| | |
| --- | --- |
| Pros | Cons |
| ✅ Eco-friendly formula | ❌ none |
| ✅ Restores natural look | |
| ✅ Extremely cheap | |
| ✅ Wide coverage | |
| ✅ Easy to apply | |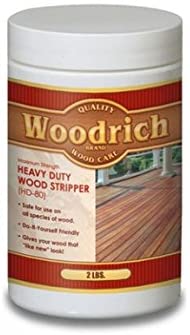 Why We Love It:
Available in various different sizes
Works against multiple coats

| | |
| --- | --- |
| Pros | Cons |
| ✅ Budget-friendly | ❌ Requires careful handling |
| ✅ Removes solid stains | |
| ✅ Easy to apply | |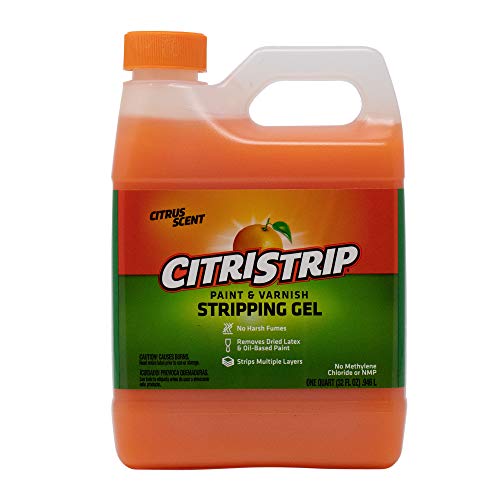 Why We Love It:
Multipurpose formulae that are versatile
Free of toxic fumes rendering it hazard-free
A one-step application that makes it convenient to use

| | |
| --- | --- |
| Pros | Cons |
| ✅ Eco-friendly | ❌ Apply multiple times |
| ✅ Non-caustic | |
| ✅ Usable on multiple surfaces | |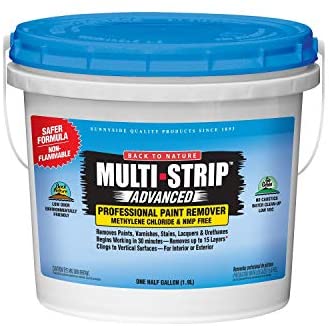 Why We Love It:
Can tackle up to 15 layers of coat
Free of methylene chloride and NMP
Suitable for both interior and exterior surfaces

| | |
| --- | --- |
| Pros | Cons |
| ✅ Adheres to vertical surfaces | ❌ Needs extra care to get done |
| ✅ Low odor | |
| ✅ Eco-friendly | |

Why We Love It:
A budget-friendly option that doesn't break the bank
Applicable on both new and weathered wood
Protects wood's natural sugars

| | |
| --- | --- |
| Pros | Cons |
| ✅ Removes mill scale | ❌ Works against limited stains |
| ✅ Bio-friendly | |
| ✅ Gets rid of mildew | |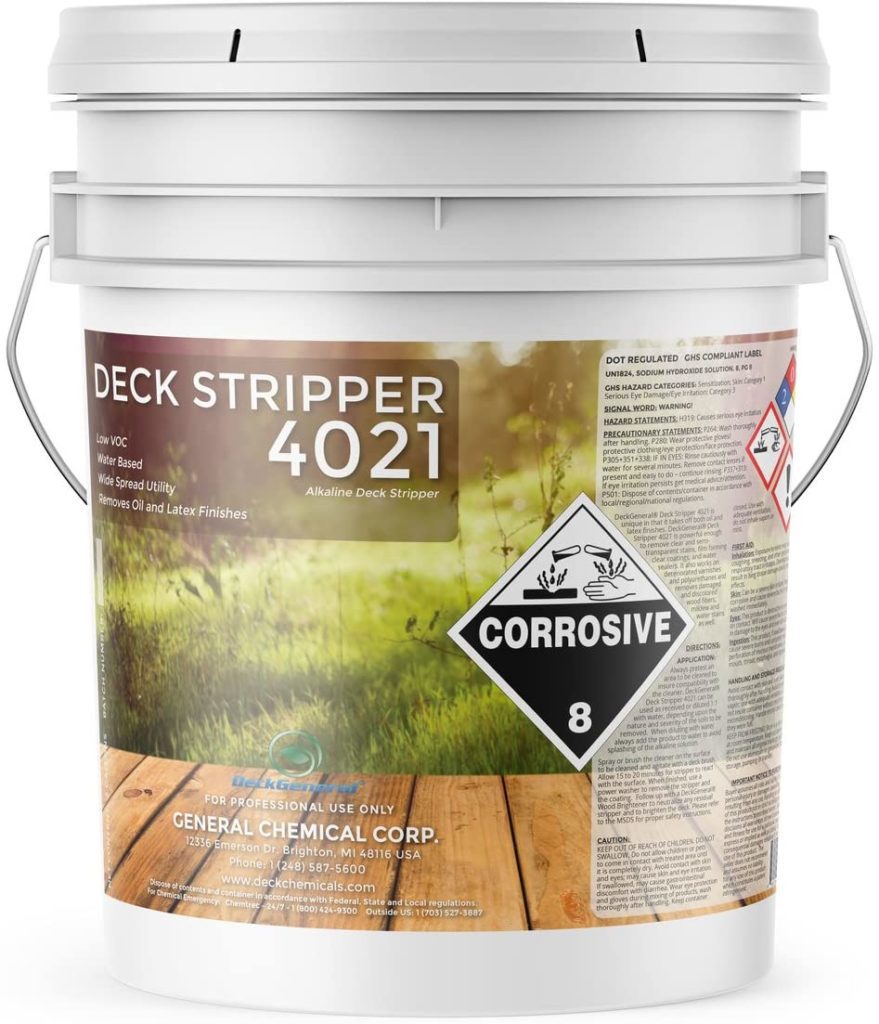 Why We Love It:
Environment-friendly formula
Tackles various stains including tougher ones

| | |
| --- | --- |
| Pros | Cons |
| ✅ Restores wood | ❌ Extremely corrosive |
| ✅ Biodegradable formula | |
| ✅ Low VOC | |
Best Paint Remover for Wood Deck – Buying Guide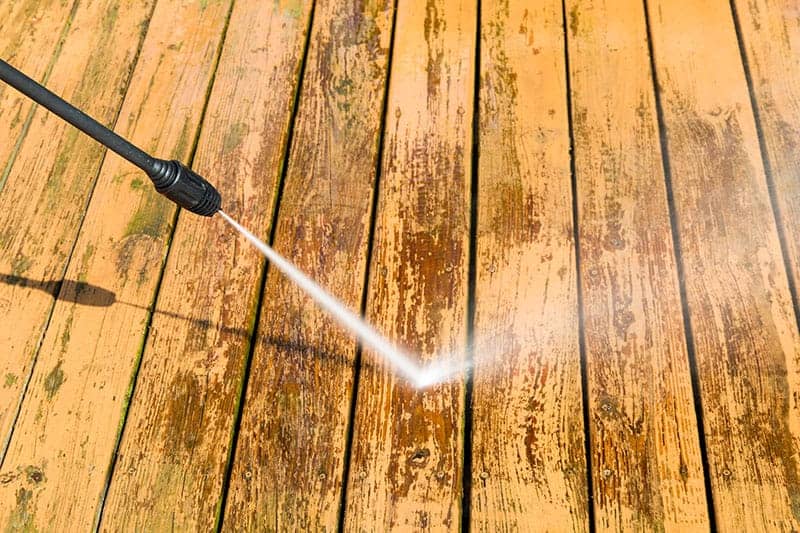 When you plan to renovate your deck, you know that you are up for a challenge. There are several steps in the process that have to be followed for the best results. And you know that these steps will take days to complete. Sometimes, you question if it is worthwhile to change the stain or color of your deck.
All you want to do in such situations is to apply a new coat over the old varnish after cleaning the debris. But then you think about the refreshed look of your deck with the present with the new color you have planned for it. This thought urges you to take up the challenge and get started. Let's see some common questions you would have while you are trying to figure out the whole ordeal.
What are the main things to look for in the perfect paint remover? Let's know the specifications of the best paint remover for your deck.
Antimicrobial Formulation
You should search for antimicrobial formulation products to save the deck from mildew and mold. This factor is mainly essential for lakeside and coastal decks. Without this feature, your deck might develop a wood rot, so you will have to repair or replace your wooden deck.
Spray Bottle Application 
Some removers are sold in handy spray bottles. You hook the hose on your spray bottles and turn on the water. Then, you pull the trigger on your spray bottle, and the water pressure mixes with the water automatically in the correct ratio. Most of these products with spray bottles are perfect for cleaning roofs, and they also make cleaning your deck a convenient task.
Premixed or Concentrate? 
Some paint removers have premixed formulations for using it right from the container. They offer a pour-on application and manual scrubbing to remove tough stains. Concentrated formulations are designed to be used in pressure washers. Just add the amount of concentrate you prefer and start your pressure washer to start the application of the product on your deck. Choose the paint removers that are seal safe and have O-ring.
Value for Money 
Cost should also be considered when buying your paint remover. Some products are more costly than others. If you're purchasing a paint remover that has a spray bottle application, you should know that they'll be more expensive than a premixed, pour-on remover. Also, some products come in value packs that allow you to get more economical products with the same quality if you buy in bulk.
Requirement of Scrubbing
Some paint removers need scrubbing on the deck, while some need to be washed off with your hose. Know which method your paint remover will be opting for. Most of the formulations that need scrubbing are premixed ones suitable for use just when you open the bottle. You'll have to scrub the tough stains on the deck and then leave the paint remover to go inside the wood before washing it off with your garden hose.
Trusted Brand
When buying the perfect paint remover according to your requirements, we suggest you only consider the most trusted brands. All the products mentioned in our review are the most reliable manufacturers in the paint remover, adhesives, and paint industry. These companies are reputable in the market for manufacturing great quality products for your deck.
Non-Slip additives 
If your deck is near a lake or an ocean, you'll see how your deck keeps getting wet with ocean water. Search for a paint remover with a non-slip additive that leaves a non-slip layer on your deck. This will give your deck the grip to hold the product in even if it gets wet.
Compatibility with Pressure Washers
Some paint removers are found in spray bottles that you can connect to your garden hose for convenient application. Others have a concentrated formula that lets you use them in your pressure washers. Pressure washing your deck is also a convenient method rather than using your garden hose.
Frequently Asked Questions
Here are some really crucial questions addressed for you below.
How Do You Get Paint off a Wood Deck?
The method is simple and includes four steps of preparing, applying, rinsing, neutralizing, and preparing for a new finish. The first step of preparing for stripping involves clearing the space and moving the furniture. Also, you have to wash and clean the surface to get rid of debris and mildew. You also get safety gear to protect yourself against fumes and chemicals.
In the second step, we apply the stripper using a brush or roller. You have to leave the solution (or gel) on from 15 minutes to 72 hours depending on the stripper you are using. There is no hard and fast rule and often the best deck paint stripper also asks for up to days of the sitting period. Next, you wash the stripper using a pressure washer or only scrap the residue.
The third step includes neutralizing the wood to prepare it for the brightening step. The last step is about buying the new varnish and sanding the wood to prepare for the next coat.
What is the Best Paint Stripping Product for Wood?
The best deck paint remover is Citristrip. We love this stripping gel because of its eco-friendly formula and high-quality results. There are a few features that we should consider while selecting the best paint remover for a wood deck. These features include ease of application and processing, environment-friendliness, and strength on different types of varnishes.
We can get a detailed analysis of our potential products by looking at deck paint remover reviews and finding the best match for the varnish we want to be removed.
What is the Fastest Way to Remove Paint from Wood?
There is no shortcut to removing paint from wood. You have to start by preparing the surface and moving towards applying the stripper and then scrapping the residue off the surface.
Be ready! This task can be time-consuming.
If you are using a high-quality stripper, your labor input should decrease considerably. If you are working on new wood that can bear some pressure, you can increase your pace by using a pressure washer to clean the residue. However, beware that pressure washing can cause serious harm to weathered deck woods.
Can I Paint over Oil-based Paint?
The short answer is yes, you can coat water-based paint over a surface that was previously painted in oil. But you have to follow some steps to get lasting results.
Start with de-glossing the surface. You don't want much oil on the surface because it will interfere with adhesion. Sanding should be the first step towards getting a water-based coat.
Next, you have to use trisodium phosphate to get rid of debris. You can make a skin-friendly and surface-friendly solution by mixing one cup of TSP into a gallon of water. Use protective wear before applying. After you have cleaned the surface, prime it. Use a couple of coats of water-based or oil-based primers according to the instructions. The last step is applying the coat which should be at least two to support adhesion.
Can You Pressure Wash Stain off a Deck?
Yes, you can but should be wary of the damage it causes to the deck. Still, it might be an option worth considering if you're really tight on budget. But do consider the risk of damage to your wooden deck.
How Do You Remove Oil-Based Paint from Wood?
There are two most commonly followed methods to remove oil-based paint from wood. The first method includes the use of heat and the second method includes stripping chemicals.
In the first method, you use an infra-red paint stripper. Plug it in and scrape the surface keeping the stripper six inches away from the surface. Next, scrape the surface using a scraper or putty knife.
The second method uses a non-toxic stripper. Just like the best deck paint remover, Citristrip, you have to apply a coat on the surface using a brush or roller. Let it sit for up to 72 hours depending on the toughness of the stain. And then scrape it off. You can also use solution-based paint strippers to get this job done. Just be extra careful with your skin and eyes.
References:
Wood Finishing & Refinishing: Removing the Old Finish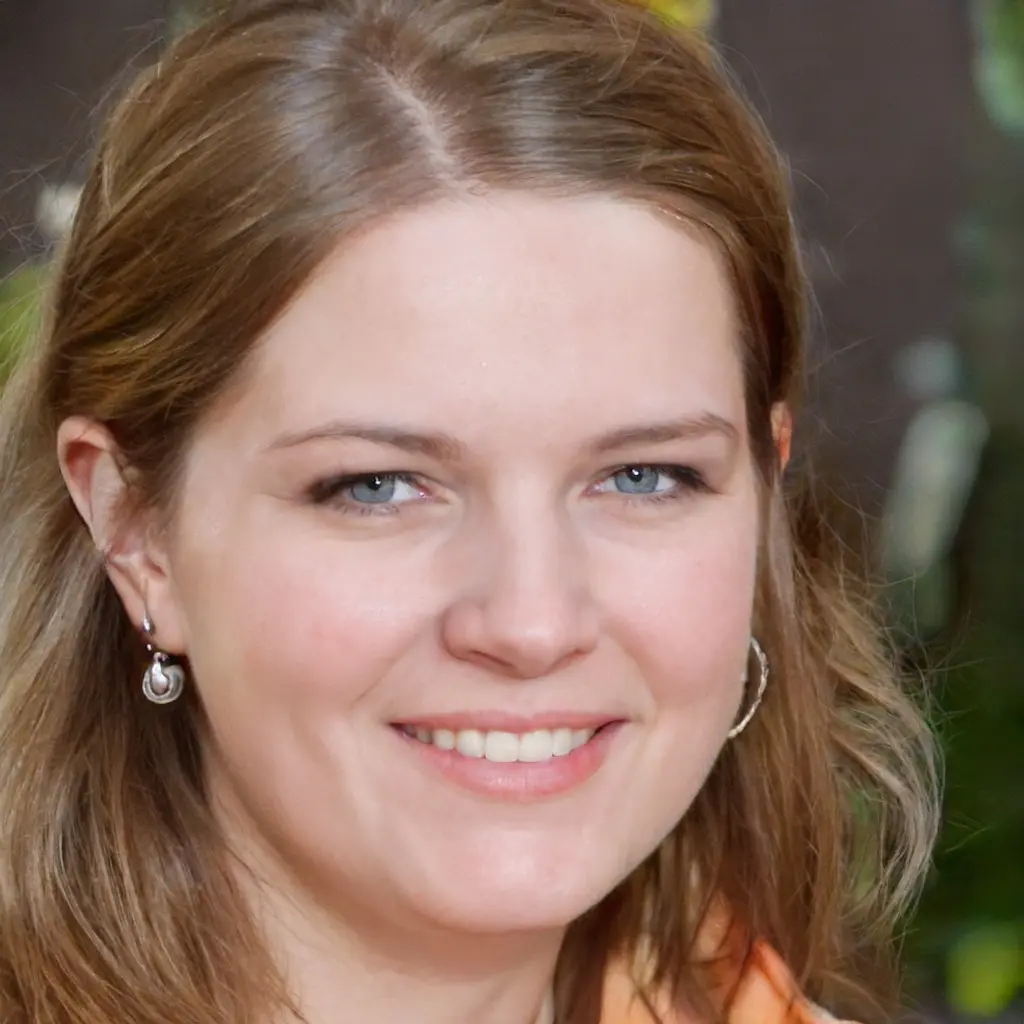 Latest posts by Amelia Wilson
(see all)