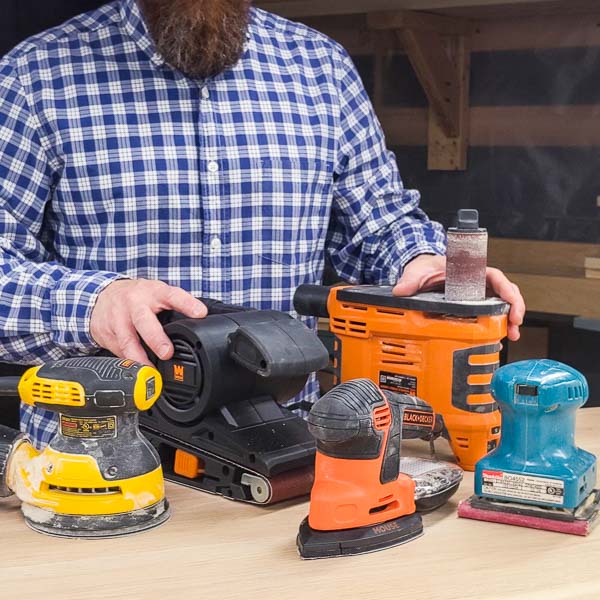 Wood sanding is the core of carpentry and woodworking.
It is also time taking and tedious job for beginners as well as for professionals. If you want to give a fine finish to your wood projects, you have to go the extra mile to achieve the required finish. Fortunately, with the invention of wood sanders, this tiring job can be done with great convenience. In this modern world, at some point, every carpenter thinks about buying a wood sander. With the help of a wood sander, you can sand and renovate your worn-out piece of furniture.
A great and competent sander is compatible with various types of wood. If you want to fix the door of your room that keeps sticking or want to level the hardwood floor, all you need is a powerful sander. There are different types of wood sanders available in the market. The question is which sander is worth buying. We developed this comparison guide either to buy a belt sander or an orbital sander.  With this comparison, you will come to know which sander is best for you.
Belt sander vs orbital sander 2021
Here is all you need to know about belt sanders vs orbital sanders.
Which One is Better?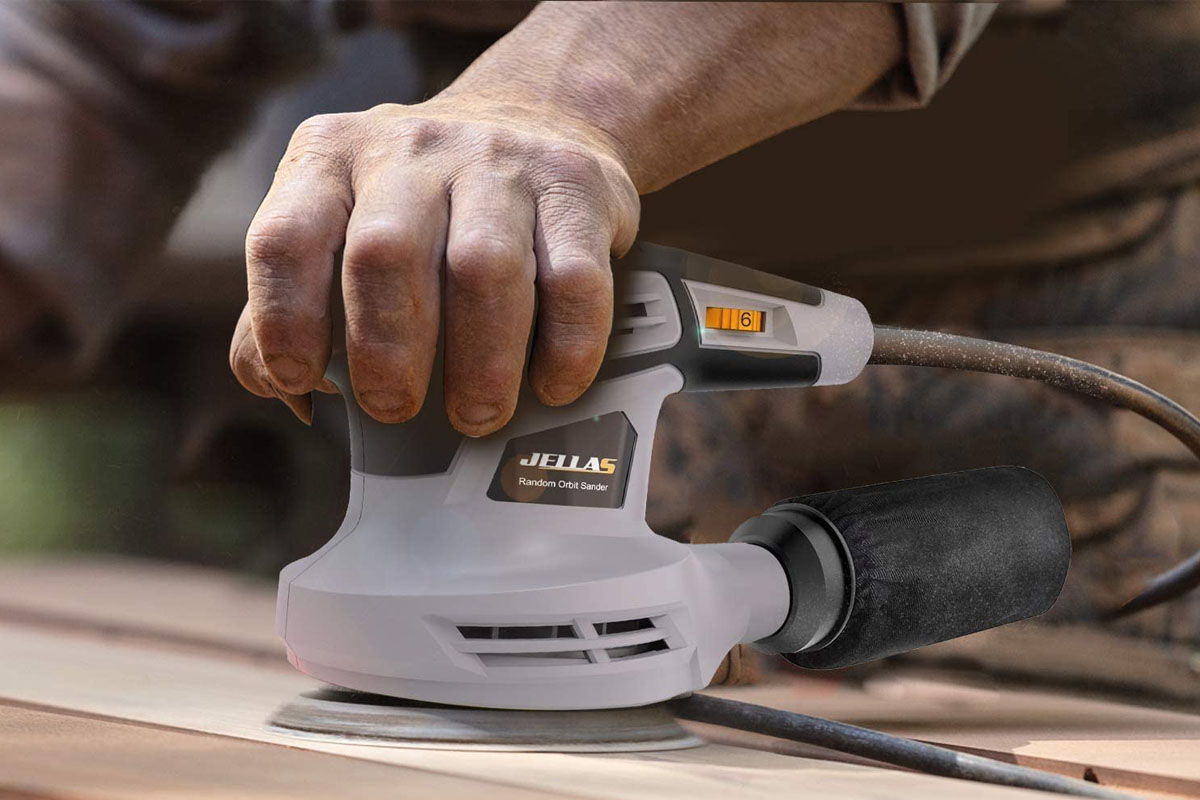 Orbital sanders use sanding discs that revolve in small circles. These discs are square-shaped that is ideal for sanding corners and edges. Orbital sanders are quick and efficient, so you can easily work on large surfaces and pieces of furniture. Although these sanders left marks on the surface so it is recommended to use on the surface that can repaint. There are various types of orbital sanders that are available in the market.
In comparison, the belt sander is quite different and unique from the orbital sander. An electric motor turns the pair of drums, and sandpaper is attached to the drums. Belt sanders are usually bigger in size than orbital sanders. They are considered very powerful and capable enough for removing hard materials and also work on large surfaces. They are best suited when you want to finish the project quickly so it can give shape and finish within no time.
Also, check How to bid a drywall job
Speed
In the belt vs. orbital sander comparison guide, the foremost thing is the speed of the sander. The speed of the orbital belt sander is measured in orbits per minute. Orbits of the orbital sander are directly proportional to the speed of the sander. Usually, the speed of the orbital sander is 10,000 orbits per minute. If you are working on larger surfaces, then great speed will be beneficial for you, but as the speed increases, you tend to lose control of the device. There are more chances of mistakes at high speed.
Some types of belt orbital sander offer you variable speed and control to use a sander for a different purpose. In contrast, the speed of the belt sander is measured in feet per minute. The higher the number of feet, the faster is the speed of the sanding machine. A belt sander with variable speed is fruitful when you aim to use it for different types of projects.
Power
One of the differences between a belt sander and an orbital sander is their power. You can measure the power of an orbital sander in amps. If the amps are higher, then it means that the sanding machine is more powerful and it has more capacity for turning faster. The basic orbital or belt sander is not powerful enough to sand and remove hard material from the surface. If you want to buy a sanding device to remove lots of material, you should go for a more powerful machine.
If we specifically talk about orbital sanders, then they prove to be more powerful and robust in their performance. Their power is also measured in amps, and the power of basic orbital sander ranges between 8-11 amp per minute. The power of the machine determined the quality of sanding it offers. The more powerful device will give you excellent in comparison to the device less powerful. If you are working on hard material, then you will definitely need a powerful sander for effective sanding.  The belt sander uses a high-power motor, so it has more torque. Woodworkers should carefully use the device with high torque.
Sandpaper
The difference between sanders is also on the type of sandpaper they use. The sanders with a larger sanding pad offer you to work on larger surfaces quite efficiently. Quarter-sized sandpapers are the most used sandpapers in the sanding machines, so they are known as "quarter-sheet sander." A system is installed in the sander for sandpaper attachment. The sanding device is either equipped with a peel and stick system or Velcro for the installation of sandpaper. Sandpapers are affordable, so you can easily replace them with new ones. The quality of sandpaper increase the lifespan of your sander machine. It is believed that loops of sanding papers are used in an orbital sander.
When we talk about belt sander vs. random orbital sander, then it is opined that orbital sanders are more versatile and creative with the wide sanding pad. The most common size of sanding paper used in orbital sanders is 3 inches. In order to perform smaller wood projects effectively, the smaller sanding device is more useful. If the loop of the sanding paper is small, then the device is lighter. If you are working on much larger surfaces, then larger and bigger sanding pads should be your choice. The belt of sanding devices is made up of aluminum oxide. The use of the machine can be customized by modifying its grit.
Don't miss How to make wood stairs non slip
Corded or cordless sander
In both orbital or belt sanders, there are two options available. You can buy a corded sanding machine that will operate with the help of electricity, while the other option is cordless devices that will function properly when they are charged or powered by batteries. The advantage of cordless devices is that they can be used anywhere without panicking about the electric supply, and the disadvantage is that you have to recharge them after use. Cordless sanding machines are less powerful than corded ones due to their limited power supply.
When you argue about belt sander vs. orbital sander, you should consider either you want a corded sander or a cordless sander. On the weighing scale, both models have the same weight. If you sand for a long time, then cordless belt sanding devices will be handy for you. You can perform your task without any hustle about electric supply. Due to high mobility, cordless belt sanding machines are in great demand these days. However, if you want to sand by sitting on a bench and you also got a direct power supply, then corded models will suit you the best.
Dust collection
In orbital vs. belt sander, dust collection is also important. It can be seen that every sanding machine tends to produce some kind of dust. Orbital sanders are equipped with a dust collection method. A conventional dust collection system is comprised of a dust collection bag that collects all the dust produced by the machine. In contrast, the vacuum dust collection system in modern sanders hoovers the dust-up in the air. Now some machines can be seen having filters and switches to lock the dust outside the device. Some orbital sanders have a specialized bag for dust collection. Some advanced orbital sanders have a vacuum system for sucking dust outside the machine.
Despite dust collection bags, some dust goes into the air, polluting the environment, and it will also pollute the air you breathe. Therefore, it is recommended that if you are into serious sanding, then connect your device with the vacuum with the help of a hose. Now you can sand all the time without breathing unhealthy air or causing any damage to the environment. In the belt sander vs. orbital sander debate, the dust collection method is very crucial because you can filter options of sanding machine you have.
Sander Type Comparisons
When we want to talk about belt sander vs. orbital sander, types should be considered. There are various types of orbital and belt sanding machines. Orbital sander types include random orbital sanders that use the circular pad for sanding, unlike other orbital sanders that use square sanding pads and orbital finishing sander. Due to the different shapes of the sanding pad, random orbital sanders spin and rotate at the same time. Hence, minimizing the marks left on the surface. In contrast, an orbital finishing sanding machine is much lighter and smaller in comparison to random orbital sanders. This finishing sanding device is best suited for reaching small tricky corners, but they are not as powerful as other orbital sanders.
On the other hand, belt sander types are stationary belt sander and handheld belt sanders. A stationary belt sander is installed at the surface, and material should bring to the sander for sanding while handheld sanders are portable and can easily be transported from one place to another. There are few comparisons that will facilitate the debate of belt sander vs random orbital sander
Circular sander vs belt sander
One of the most notable characteristics of circular sander vs. belt sander is the shape of their discs. Circular sanders have round sanding pads, while belt sanders have loops of sanding papers. Unlike belt sander, rotatory sander does not produce any vibration while sanding. The sanding pad of the circular sanding machine is directly attached to the motor, and that is why it gets more power from the motor. Resultantly, the sanding pad will revolve faster and aggressively remove the material it touches.
Due to direct power, the circular sander is capable of removing thick layers of paints and rust over solid surfaces. This kind of sanding device is ideal for removing varnish, paint, and rust from wooden and metallic surfaces. Orbital belt sanders are famous for giving a smooth finish to your sanding surfaces but using an orbital sanding machine between the painted layers of the surface is not recommended.
Sheet sander vs belt sander
Belt and sheet sanders produce abrasive circular patterns while moving. When we explain sheet and belt sanders, it is obvious that we should consider their mode of sanding. Sheet sanders use sheets of sanding paper, and belt sander uses specialized discs for sanding different materials. These discs are quite expensive than regular sandpaper. It is evident that belt sanders are more creative and versatile in their performance, allowing the user to use their maximum potential. Before buying a sander, you should know the basic types of sanding machines and their uses.
Belt sanding machines, use a hook and loop method allowing easy attachment of the sanding disc with the machine. It is important to check the condition of the disc to avoid over-usage of the disc, this will decrease the life of your device. The belt sanding machines are valuable for ventilation and dust extraction mechanism. Through these methods, the working environment will keep clean.
Palm sander vs belt sander
Belt sanders are used for fast sanding; the belt of these sanders are always in motion between two pulley systems. The belt of the belt sanding machine is capable enough of adjusting the belt between the pulleys. In belt sanding devices, we have 18, 21, and 24 inches options.
On the other side, palm sanders are designed to be fitted in the palm of the hand, and used sanding paper of grit is 160-220 as they are known as the lightest and weakest sanding machine. Palms sanders have square sanding pads, while belt sanders have specialized discs attached to the motor of the machine. Operating a palm sanding machine is easy and needs less practice.
Nevertheless, if you want to operate a belt sander, you need some training. Belt sanders are best for heavy duties projects such as removing paint from the wall, flattening curved wooden surfaces, and removing varnish from the metal surfaces. Palm sanders are designed for smaller and lighter duties, such as giving smooth finishes to the surfaces.
Belt sanders are ideal for professionals as they are expensive, while palm sanders are quite affordable so that beginners can get their hands on this for practice and smaller wood projects. You should be very careful while using palm sanders as they are lighter in weight; if you press a little harder, then it may damage the surface you are sanding.
Don't miss our take on the Best Sander for Drywall
When to use a belt sander?
Sometimes, choosing and using the right type of sander becomes a challenge. If you fail to select an appropriate sanding machine you then it may be problematic for you. When it comes to using a belt sander, you should know that this is one of the most powerful and robust sanding devices available in the market.
That is why along with belt sanders, there should be other sanding devices in your toolbox. When you are working on smaller projects, then a carpenter should wisely choose the sanding machine. Using belt sanders on the smaller surface becomes tricky because it is designed to work effectively on larger surfaces.
At this position, a belt sanding machine can be transformed into a stationary belt sander. Clump the belt sander on the bench or a hard surface in an upright position, then lock the trigger on the machine. In this way, your belt sander will become a stationary belt sanding device. When you successfully clumped your belt sander on the bench and turned it on, just bring the surface that needs to be sanded near the machine and begin your project.
Belt sanders are ideal for forming edges of the hardwood and working on harder materials. If you want to restore any old and worn-out table or dresser, then using a belt sander will be a good decision. They are designed for quickly sanding the surface and giving rough sanding with the help of high-speed moving belts. If you want to achieve a fine finish with belt sanding machines, then it is recommended to use belts with lower grains. If the grit is higher, then it means that the number of grains will also be higher.
Also check Best Sanders for Exterior Paint Removal
What do you use a belt sander for?
Belt sanders are known as the pioneers of the sanding world. Scribing is one of the most common uses of belt sanding devices. You can perfectly target the carved line on the surface with the sanding machine. These sanders are also famous for the rough and quick sanding of wood. You can start with 80-grit for sanding if you aim to level the rough surface of the wooden surface and then you can switch to 120-grit to give a grain finish.
When you are choosing girt for your belt sander, try skipping two levels instead of one because it will save your time and energy. Grit is made up of oxides of aluminum, and they are more on the cheaper side than the specialized discs.
One of the major differences between the orbital or belt sander is that the belt sanding device can be used for sharpening for tools while the orbital sanding machine will not do this. If you want to sharpen your axes, shovels, and knives with the belt sanding tool, then you should use a zirconia belt as they are considered as best in this regard.
When sanding with belt sanding devices, it is suggested to wear eyeglasses to protect your eyes from harmful dust particles and oxides. Try to wear a mask so the chances of breathing dangerous dust decreases. If you are using a corded belt sanding machine operated by electricity, then always switch off your device before changing the belt or emptying the dust bag. Similarly, when you want to turn on your machine, check either the trigger is already on or not.
Most importantly, the belt sanding machine is very powerful, so hold your device tightly. If the machine slips from your hand, it will cause great damage.
Pros & Cons
Here are some further comparisons in terms of the plus points & the downsides of both types.
Pros of an orbital sander
Before giving the final verdict regarding belt sander vs orbital sander, the pros and cons of both belt and orbital sanding devices should be mentioned.
It has great speed so it is ideal for working on large surfaces.
You can easily access small and difficult corners.
Perfect for sanding furniture, if you will paint it later.
You can reduce leftover marks with the help of a random orbital sander.
Cons of orbital sander
The account of orbital vs belt sander is incomplete without considering the cons of both belt and orbital sanding machines
Using a traditional orbital sanding machine will leave swirl marks on the surface.
Comparatively weak than other devices.
It will give you rough sanding.
Pros of belt sanders
They are very efficient, capable of stripping down large pieces of wood quickly.
Ideal for large pieces of furniture or other materials.
Equally efficient and effective on metals.
Cons of belt sander
If pushed down a bit harder, it will damage the sanding surface.
It is not for smaller and tight corners.
It is expensive than orbital sanding machines.
Conclusion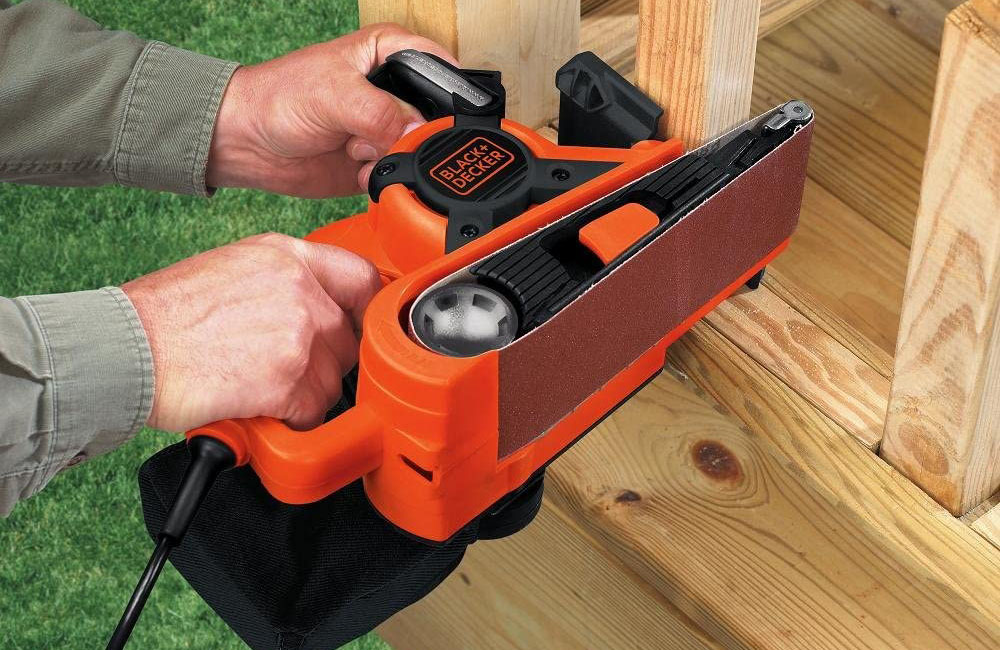 In order to sum up the above discussion of belt sander vs orbital sander, it is concluded that both belt and orbital sanding machines are equally important; both have advantages and disadvantages. It would be best if you chose a sanding machine according to your needs and demands. In the market, there are hundreds of models of sanding devices available with varying features and characteristics. Before buying a sanding machine, it is suggested to go through our debate of a belt and an orbital sander.
Every device is unique in its performance and durability. If you want a powerful machine, then you should go for belt sanders, but if your priority is mobility and durability, then an orbital sanding machine will facilitate you. There are some other factors such as speed, power, performance, design, type of sanding paper, weight, design, dust collection, size of sanding pad, and many more that need to be considered before giving a verdict about the sanding machines. You will get a clear idea about the belt and orbital sanding machines with their side-by-side comparison.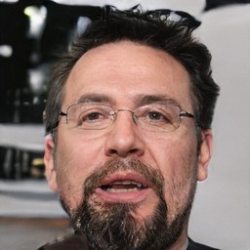 Latest posts by Doug Mahoney
(see all)