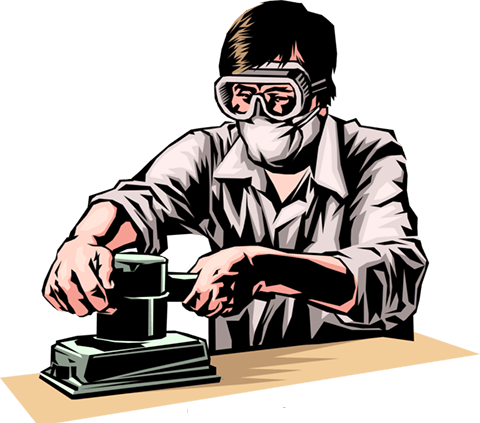 Struggling to keep your wooden furniture in perfect shape and texture?
Sanders to the rescue.
Wood furniture needs high maintenance. Sanding wood can be a very tiring and time-consuming task even for professionals, but you want to do it yourself, it will become more hectic for you. For the sanding of wood furniture, high-intensity efforts and a lot of time are required. With the advent of the sanding machine, the sanding process becomes a fun activity.
In the business of woodworking or carpentry, your tools are the label for your finances. Modern tools help in doing your work efficiently and add to your business's ratings. Getting more clients is directly proportional to your figure of the amount in your bank account. There are lots of machines available in the market, but you should choose according to your need.
In the same way, there are various options when it comes to the sander; you should filter which is the ideal sander for wood that suits your sanding needs. But before let's discuss a bit about Sanders for Furniture. If you want a more detailed analysis, consider reading our Furniture Sander Buying Guide at the end.
Types of Sanders
Flap sander: A sander in the shape of Rolodex is fastened on hand holding drill is called flap sander. Sometimes, it is fixed on the ground to achieve high-quality finishing.
Disc sander: It's also known as a stationary sander because it is fastened on an electric motor wheel or a motor operated by compressed air. It has a circular shape, and it can easily be replaced.
Oscillating spindle sander: as the name suggested, the sander is fixed on a spindle; it moves along the X and Y-axis. The spindle can rotate and move up and down. It is a good sander for stairs as curves cannot be smoothed with any other type of sander.
Orbital sander: It's a small hand sander revolving in orbits. They are known for their formation of trajectories by the vibration of sandpaper attached to the machine. These sanders are used when you want to erase the material.
Straight-line sander: This sander's working model is mentioned in its name; instead of moving in circles, these sanders move in a straight line. Most of them have an electric motor, although few have to work on air. It is great for sanding furniture where there is no place to revolve in orbits.
Detail sander: In this handheld sander, sandpaper in a triangular shape is used and connected with an end where vibrations are produced.
Stroke sander: A plate operated with the hand is placed over the sanding machine, it is perfect to fit for large businesses and vast pieces of furniture.
Tabletop drum sander: A pivoting drum is attached to the sandpaper. The operator can adjust its height. You have to add wood manually to get a smooth and fine finish.
Here's our list for Furniture Sanders that will surely address your needs.
Let's Dive In!
Best Sanders for furniture restoration UK 2021
Here are our picks for the top Sanders for furniture restoration UK available right now:
[Editor's Choice]
Why do we love it?
It has a brushless motor which means it's highly durable & can withstand a rigorous workload.
Has lower vibrations which leads to really smooth handling.
Lessens fatigue & can enable the user to work longer hours with comfort.
Variable speed selection provides multiple adjustable speed ranges.
Its dust skirt is improved from previous versions.
Is compact & ingeniously designed which makes it an effective piece of machinery.

| | |
| --- | --- |
| Pros | Cons |
| ✅ Budget-friendly | ❌ Battery needs t be purchased separately |
| ✅ Advanced dust reduction | |
| ✅ Instant paper changing mechanism | |
| ✅ Ideal for DIY | |
| ✅ Rubber overmold grip | |
| ✅ Ideal for furniture | |
| ✅ Powerful brushless motor | |
| ✅ Cordless sander | |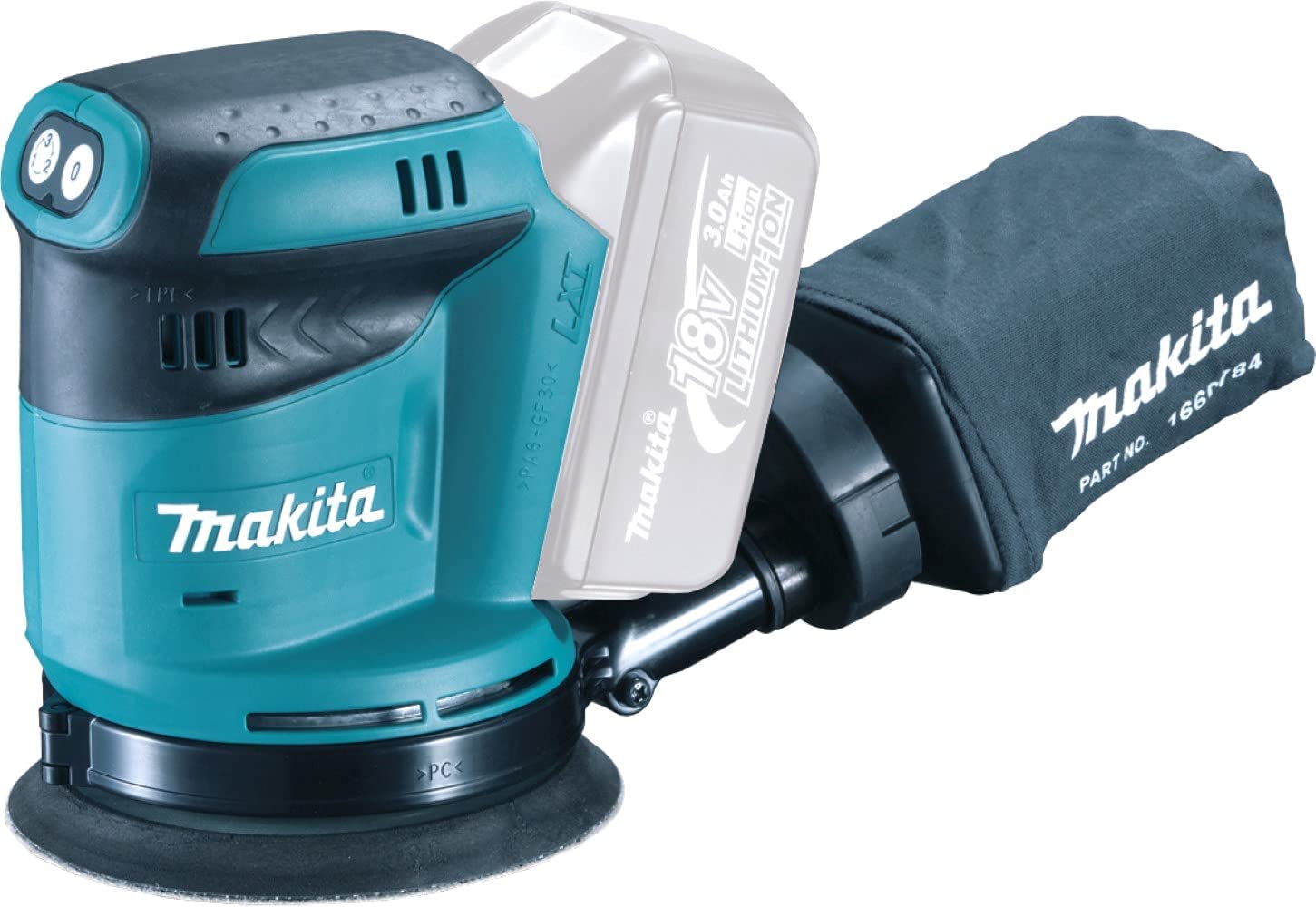 Why do we love it?
It is compact in size & an ingeniously designed sanding tool for wood.
Pioneered this innovative design which was a trendsetter when it first launched.
It's cordless, which enables you to work freely without movement restrictions.
Comes with a battery protection system that ensures a long-lasting life.
The center of gravity is minimum which grants the user far greater control.
It's designed for maximum effectiveness & precision that produces superior finishing.
User-friendliness coupled with an industrial-grade build makes it an ideal choice for amateurs & professionals alike.

| | |
| --- | --- |
| Pros | Cons |
| ✅ User-friendly  | ❌ No battery included |
| ✅ Cordless device | |
| ✅ Great for DIY projects | |
| ✅ Long Battery life | |
| ✅ Budget-friendly | |
| ✅ Hook & loop paper changing system | |
| ✅ Variable speed control | |
Why do we love it?
It has a unique microfilter system
It's a really versatile machine fit for almost all types of sanding jobs
Easy to handle & user friendly especially for beginners
Its working is smooth & seamless
Good for sanding large areas because of effective design

| | |
| --- | --- |
| Pros | Cons |
| ✅ Advanced Motor with brush | ❌ Inefficient dust collector |
| ✅ Sands inaccessible areas | |
| ✅ Great for material-specific jobs | |
| ✅ Budget-friendly | |
| ✅ Less noise | |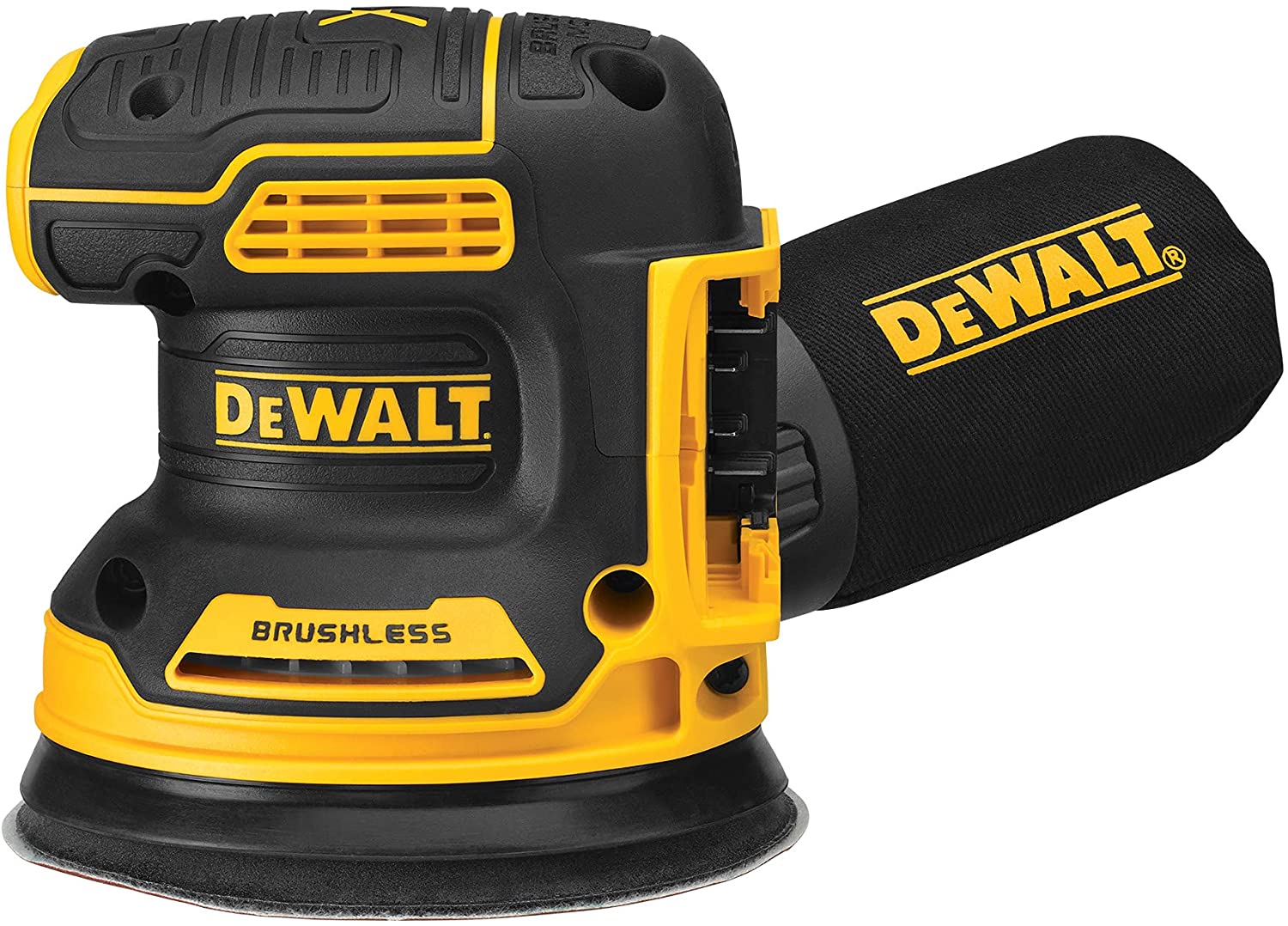 Why do we love it?
It has variable speed control adjustable along with a wide range.
Will work long hours & undertake demanding jobs easily.
It has a replaceable hook and loop pad.
It will make sanding comfortable thanks to its textured rubber grip.

| | |
| --- | --- |
| Pros | Cons |
| ✅ High-performance | ❌ Battery and charger not included |
| ✅ Affordable | |
| ✅ Powerful brushless motor | |
| ✅ Low maintenance | |

Why do we love it?
It comes with double insulation
It has an effective dust collection system
It has a powerful motor that doesn't lag
A chargeable battery that is long-lasting

| | |
| --- | --- |
| Pros | Cons |
| ✅ Affordable | ❌ Tricky handling |
| ✅ Durable | |
| ✅ Versatile | |
| ✅ High Performing | |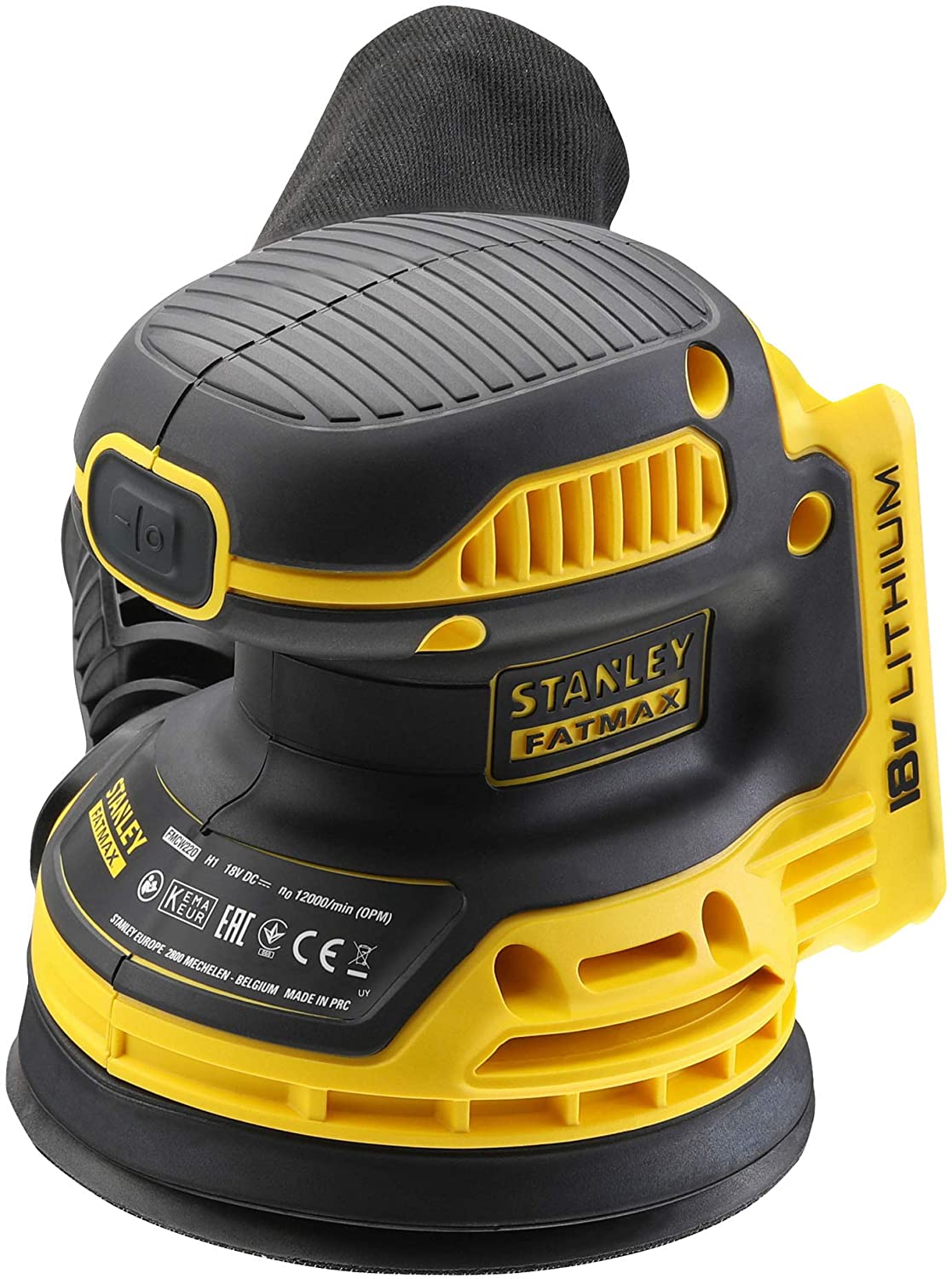 Why do we love it?
It can work without a battery too using a cord.
Is  & designed ergonomically.
Has improved airflow that makes sanding more precise
It is a cordless sander in a budget range.

| | |
| --- | --- |
| Pros | Cons |
| ✅ Cordless | ❌ Poor vacuum |
| ✅ Free bag & battery | |
| ✅ Compact in size | |
| ✅ Easy to use | |
| ✅ Improved airflow | |
Why do we love it?
It has variable speed with a wide range to choose from.
It's compact and handy.
It has a screw for tightening and losing the belt.
Is designed for extreme precision.

| | |
| --- | --- |
| Pros | Cons |
| ✅ Affordable | ❌ Complex operation |
| ✅ Ideal for furniture | |
| ✅ Adjustable file arm angel | |
| ✅ Sands various materials effectively | |
Why do we love it?
Its grip is powerful that gives you greater control over the finishing.
It has an excellent power that tackled hard jobs easily.
It has a variable speed control dial that makes speed changes.
Has an adjustable front handle that enables you to adjust as per need.

| | |
| --- | --- |
| Pros | Cons |
| ✅ Budget friendly | ❌ Poor Vacuum |
| ✅ High performance | |
| ✅ Double insulated | |
| ✅ Great control | |
Furniture Sander UK Buying Guide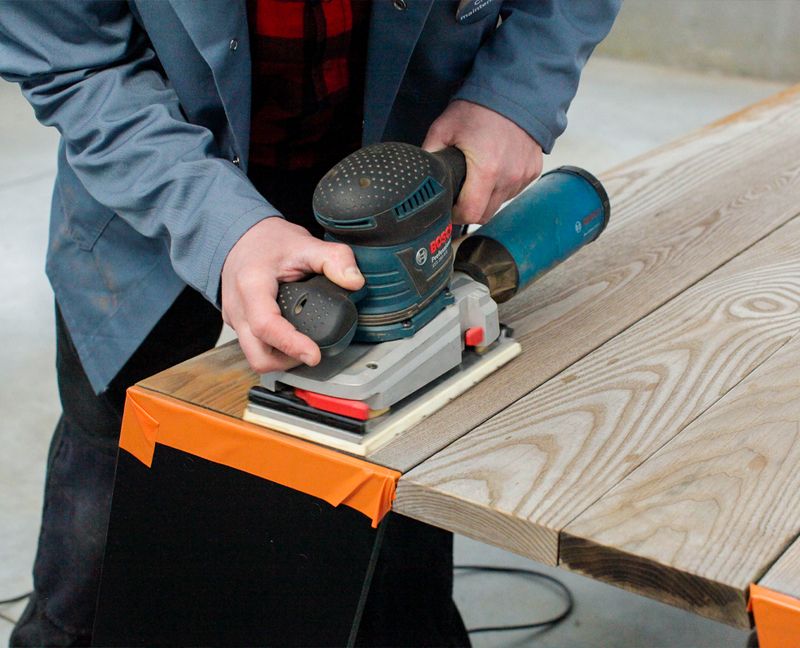 Before buying a sander for your business or restoration of your furniture, you should consider few things to add value to your purchase. Hence, a detailed buy guide is at your hand to choose from the best sander for furniture restoration UK. Now, you don`t need to pay multiple visits to the market to select a sander for you. You have to read our buying guide thoroughly, and you are good to go. We have chosen a few palm sanders UK with their worth mentioning features for your ease.
Still, few people do not fully comprehend our list, so we design this buying guide especially for them. The foremost thing is to know your needs, the nature of your work, and the nature of the material you are using. You can trust our buying guide because we put lots of sincere effort into formulating this to minimize your effort. We recommend you skim this guide and then go for the best sanding tool for wood.
Things to consider before buying a sander
In the business of furniture, the sander is something that you cannot avoid. It cut down your time and effort but adds more value to your work and business. So you need to know few things before selecting wood sanding tools for you. An orbital sander is ideal for small pieces of furniture, while a belt sander is best for larger projects. Here, we have provided a list of sanders for furniture restoration.
Nature of your work
Before buying any wood sander, you should know your usage. Either you will use it for work, or you are buying it for your personal use. If you are going to use it professionally, you should know your work's demand while getting this for yourself; your needs will be different. You should have a clear vision of all this before making your decision & discern which device suits your needs best.
Your usage
The buyer should know his device usage; you are sanding which type of furniture you are going for, such as pine furniture restoration or ordinary woody furniture. If you are grinding different materials, then you need a heavy-duty sander. You should know for how much time you are sanding. On this basis, you should check the power of your sander.
Strength of sander
The strength of the sander is decided by the power of the motor installed in the sander. If the power is high, then the performance of the sander is good. You can increase the strength by installing a high-power motor in the sander.
Budget
The most significant thing is your budget. First of all, you should filter your choices on the basis of your budget. The sander for personal use is less priced than the professional and heavy-duty ones. For a small home-based business, you will definitely go for an economical sander, but you will need a powerful sanding machine for large companies.
Type of Sander
There are lots of different kinds of sander available in the market. It would be great if you had the know-how of types and which type is ideal for you. Then go for the desired one. Every sander is unique from the other, depending on the power source, sanding speed, and the shape of the sanding pad installed in the machine.
Working of a Sander
A sander is a device that smoothed and seasoned the surface with the use of sandpaper. They are used for refinishing furniture of your house, office, school, university, etc. while the furniture refurbishing can also be done by this. Sandpaper is connected with the machine and adds a mechanism that readily moves the paper. Generally, they are electrically operated. Sanders, which are used for auto body repairing, got power from compressed air.
Frequently Asked Question regarding Furniture Sanders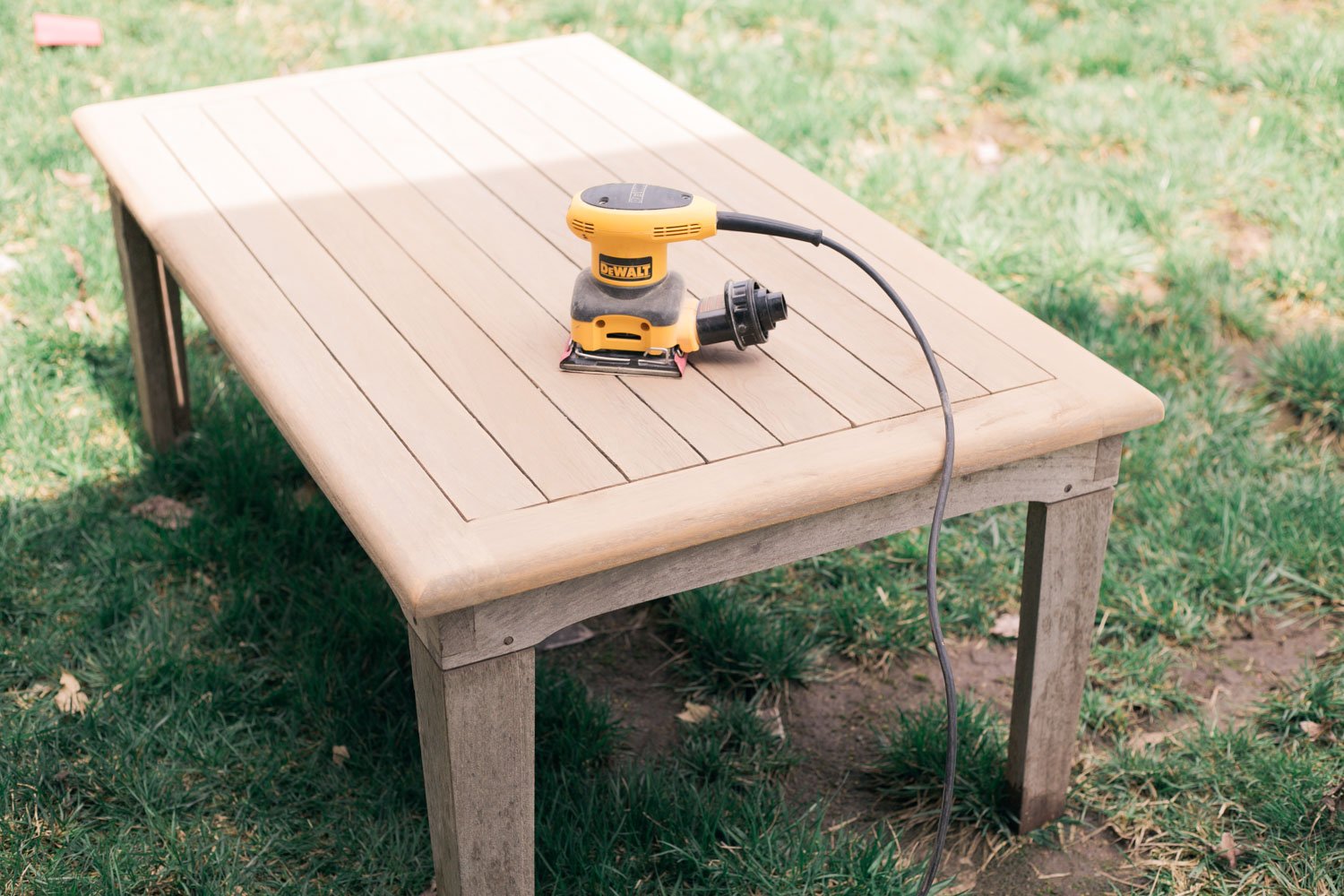 Here are some important questions you still might have:
Q: What is the best type of sander for refinishing furniture?
Palm sanders are regarded as ideal for refinishing furniture. You can sand smaller and bigger spaces through this sander. Generally, it depends on the type of furniture you want to smooth, restore and refinish.
Q: Should I use an orbital sander when refinishing a table?
For the sanding table, you can use an orbital sander. You have to be very cautious when refinishing a table with an orbital sander. Avoid gauging the surface of the table with the sander.
Q: Is an orbital sander better than a palm sander?
Orbital sanders are better than a palm sander when it comes to working on larger surfaces, as an orbital sander is much more prominent in size than a palm sander. At the same time, palm sander can work both on small and large projects.
Q: What type of sander is best?
Orbital sanders are considered the most efficient sanders. They have a square pad for sandpaper; they are also lightweight. They have a firm grip so that you can efficiently operate with one hand.
Q: What is the difference between a belt sander and an orbital sander?
There is a continuous loop for sandpaper in a belt sander, whereas a sanding disc is used in an orbital sander in which sanding paper rotates.
Latest posts by Ethan Thompson
(see all)