Wondering why epoxy resin is the ideal tile adhesive?
Epoxy is an adhesive more like grout. But like traditional grouts, you don't need to add water to the epoxy. Epoxy came with a hardener, silica fibers, pigment, and epoxy resin. Epoxy gout is getting tremendous attention; because it provides many advantages over the traditional adhesive material, so experts call it the top tile adhesive. There are many advantages of using epoxy. For example, Using epoxy as an adhesive material for tiles is more reliable and provides the greatest adhesive strength, so tiles stay longer. Epoxy is less porous than traditional adhesive material, so it has the largest surface area of contact with the tiles. The greater the surface of contact of an adhesive, the better it is.
Now clear epoxies are also present in the market. You can consider clear epoxies as a sheet on tiles because they are transparent. People use clear epoxy over tile surfaces because it adds more charm to tiles and makes them more durable. Wondering is epoxy waterproof? Yes, the non-porous nature of the epoxy makes it waterproof. Because of the waterproof nature of epoxy, it is the ideal choice for water-prone areas like kitchens, showers, washrooms, and pools. Epoxy over the bathroom tiles stays for a considerable period because it is not affected by the water infiltration.
Just Scroll a bit more for the Epoxy list.
Things to Consider before buying:
Epoxy is one of the greatest and robust adhesive materials. I wouldn't be flattering if I say epoxy is bombproof because it adds determining robustness to tiles, but with great power comes great responsibility. We are saying this because using epoxy is thicker than using any traditional epoxy. Don't forget to take precautionary steps while applying the epoxy. One should consider the following points while working with epoxy grout.
Short drying period of epoxy: Epoxy is one of the most sought-after adhesive materials for tiles. But you need to be extra vigilant while working with the epoxy because some epoxies dry quickly. So, it is better not to prepare the stock mixture, instead make the mixture in a series. And try to use the prepared mixture as soon as possible because it will become useless after some time.
Be extra vigilant while working with epoxy: You need to be extra vigilant while working with epoxy. First, the preparation of the proxy is a bit tricky. It is not like simply mixing cement and water. You need to mix 2-3 ingredients in the correct proportion for making epoxy.
So be cautious: It is crucial to wear a mask and gloves while working with epoxy because it releases strong fumes. These fumes can be dangerous in direct contact with the skin. If you manage to work cautiously with the proxy, then you don't need to worry about your tiles for a considerable period.
Best Epoxies for tiles 2023
Here are our picks for the Top Epoxies for Tiles you'll find right now.
There are several manufacturers that are offering epoxies in different colors and with different formulas. But finding the perfect epoxy could be tricky, and especially for a naive person. If you are here reading this title, it means you are also looking for the best epoxy grout. If so, then you don't need to go anywhere else. Our expert team has assembled the list of the top epoxies for tiles, so make sure to read the article to full length.
1.  Coloredepoxies 10015
It is the best choice of epoxy paint for tile floors. It has 12 different colors. And it also has clear epoxies for coating the tile
It comes with an excellent primer. Primer helps in giving a smooth finish to the epoxies, and also you don't need to spend money on primer.
The super epoxy matches excellently with the texture of the tiles and gives a very smooth finish.
It is super elastic, so it is easy to use, and it dries right after applying and becomes rock hard. The robust epoxy then stays for a considerable time.
The super flexible texture of the epoxy allows you to fill the gap of tiles effectively.
| | |
| --- | --- |
| Pros | Cons |
| ✅ Easier maintenance and application | ❌ None |
| ✅ Comes with a primer | |
| ✅ Expands without cracking | |
| ✅ Smooth and enticing look | |
| ✅ Provides excellent weather-resistant | |
| ✅ Ideal for bathrooms & kitchens | |
| ✅ Prevents fungal growth | |
Also check our take on the Best Oil Based Deck Stain
2. Epoxy Floor coating Kit
The epoxy has a self-leveling nature, perfect for uneven and rough floors. You don't need to clean before using this epoxy because of its self-leveling nature.
Like the traditional grout, you don't need 2-3 coatings. A single coat of this gives excellent coverage.
Comes with the full range with the packaging containing all the material of epoxy and the applying tools.
Superb quality epoxy and has monstrous robustness. The epoxy stays longer, and it makes the tile floor more robust.
It's also the best epoxy grout for pool tile because it is 100% non-porous, so it is ideal for painting muddy and damp areas, and this epoxy coating stops microorganism growth.
It looks like natural grout. Unlike some epoxies that give a plastic look, this epoxy gives an excellent finish. And it looks like grout.
| | |
| --- | --- |
| Pros | Cons |
| ✅ All in one epoxy | ❌ A bit pricey |
| ✅ Robust and super durable | |
| ✅ Waterproof, pore less epoxy | |
| ✅ Excellent thickness | |
| ✅ Super easy to apply and maintain | |
| ✅ Safe for kids | |
| ✅ Lifetime guarantee | |
Check out our picks for the Best Floor Cleaner Machine
3. Clear Epoxy Resin MPC 100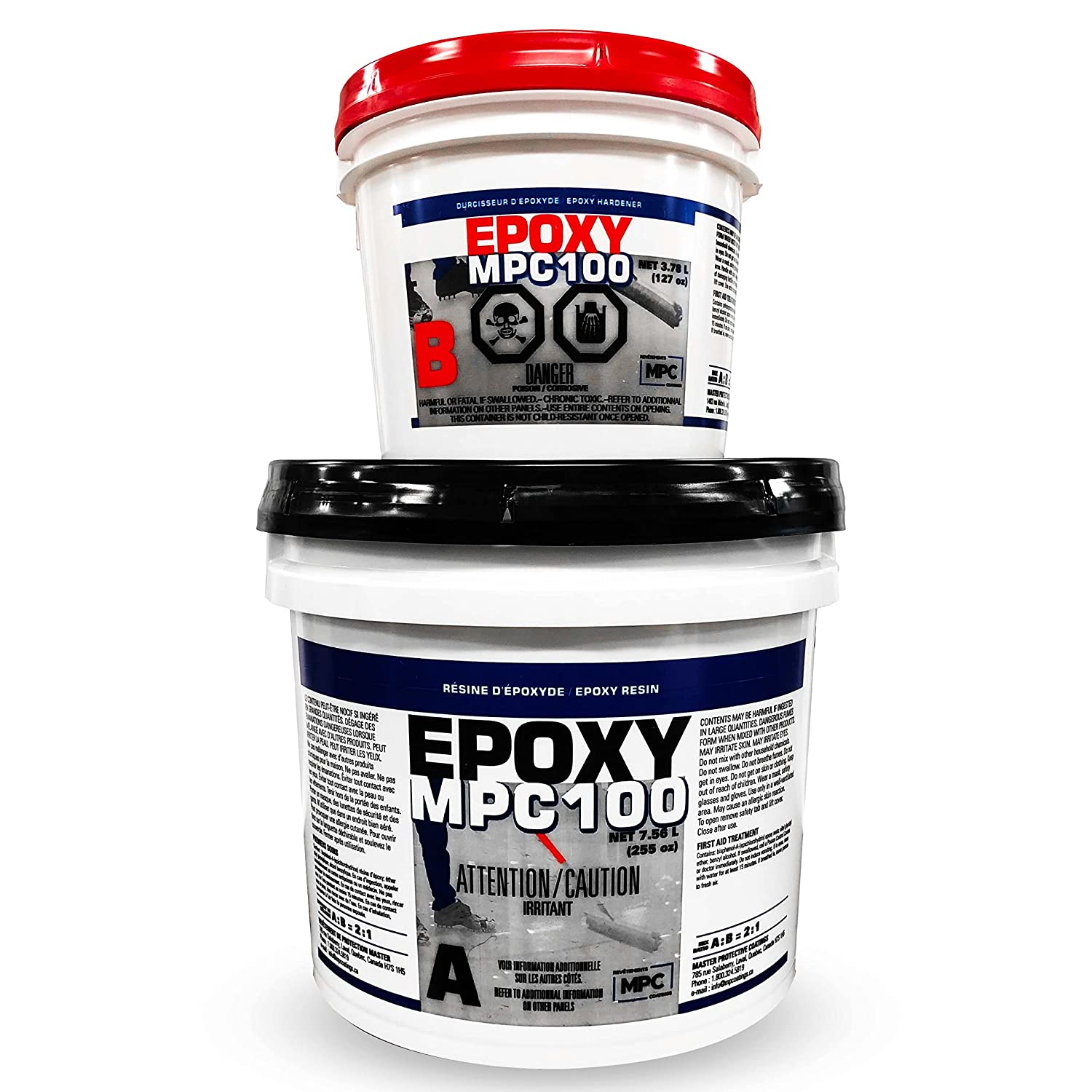 Best epoxy resin for residential, industrial, and commercial use
self-leveling nature of the resin gives a smooth final look
High coverage epoxy for tiles, and gives a solid, and robust finishing to the tile surface
Great for resurfacing and for correcting the uneven and water impacted tile surfaces.
This epoxy resin tile is super strong and can bear all the heavy loads.
Unlike many epoxies, this epoxy resin works very well on uneven surfaces. So, there is no need to prepare the surface.
The epoxy gives freedom of choice. You can paint, drill the epoxy after the full cure.
| | |
| --- | --- |
| Pros | Cons |
| ✅ Works well with all types of tiles | ❌ Long drying period |
| ✅ Best for commercial, and industrial use | |
| ✅ Excellent bonding strength | |
| ✅ Has the CFIA certification | |
| ✅ Works well on uneven surfaces | |
| ✅ Antifungal and bacterial properties | |
Check out our picks for the Best Paint Remover for Wood Deck
4. Rust-Oleum 203008 EPOXYSHIELD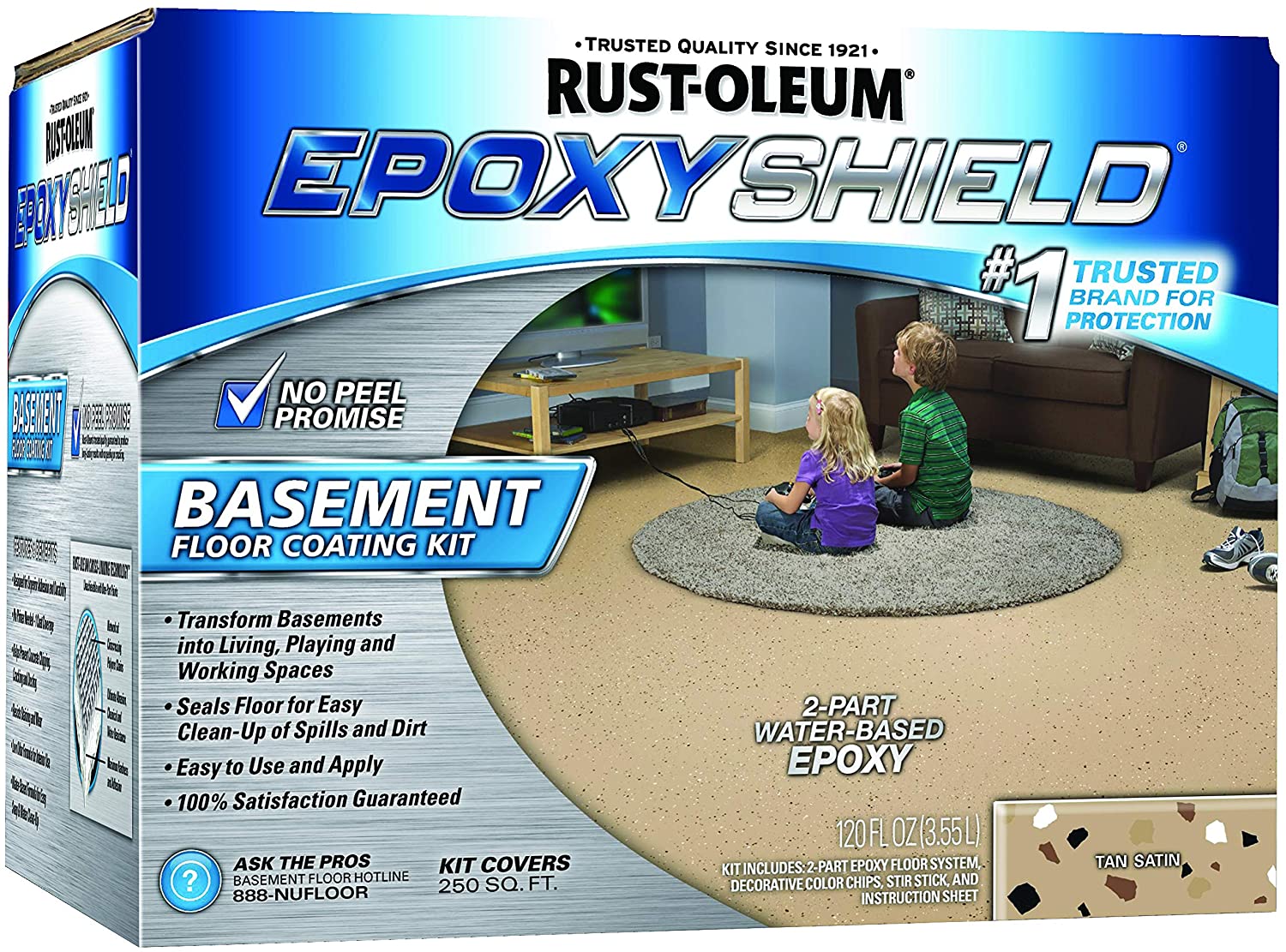 The epoxy is super easy to clean and maintain, and the shine of the epoxy stays for years if maintained properly.
No need for applying primer before the epoxy, the product came with the inbuilt primer that gives a smooth finish.
The epoxy gives an excellent texture; a single coat is enough so, no need for applying and waiting for a second coat.
It is one of the best epoxy paints for tile floors. It dries quickly, and it stays for a considerable time.
The product came with a complete package. The package includes 2-part water-based epoxy coating, stir stick, decorative chips, and detailed instructions.
| | |
| --- | --- |
| Pros | Cons |
| ✅ Easy to maintain epoxy | ❌ Not best for watery surface |
| ✅ Super elastic | |
| ✅ Has the anti-sag feature | |
| ✅ Gives an enticing final look | |
| ✅ Economical epoxy | |
| ✅ Dries quickly | |
5. FIXALL Skid Grip Anti-Slip
It is one of the greatest epoxies for tiles, the epoxy has the minimum odor, and it is safe to use.
Anti-slip paint. Although it gives a very smooth final look, it still provides a grip for walking.
It is one for all epoxy for tiles. It sticks very well with almost all types of tiles.
The epoxy is super easy to apply, but you need to prepare the surface before application, so make sure to clear the debris before the application of epoxy.
The epoxy comes in different colors. You can choose the desired color.
| | |
| --- | --- |
| Pros | Cons |
| ✅ Easy application | ❌ Not best for concrete |
| ✅ Provides super adhesion | |
| ✅ A great variation in colors is available | |
| ✅ 100% acrylic anti-slip coating | |
| ✅ Cost-effective epoxy | |
6. INSL-X SXA11009A-04
The epoxy provides a great base for the uneven surface, and it comes with a waterborne bonding primer.
It delivers premium quality adhesion on almost all kinds of surfaces.
The epoxy tiles are one of the top product in the market, and it gives a glossy and fine finish to the tiles.
Premium quality material, it elongates the life of the tiles.
Acrylic urethane provides the srongest bonding.
Ideal for painting tile floors with epoxy.
| | |
| --- | --- |
| Pros | Cons |
| ✅ Premium quality epoxy | ❌ Not great for ceramics |
| ✅ Excellent hold on tiles | ❌ Takes longer to dry |
| ✅ Provides a hard film once dried | |
| ✅ Super easy to maintain | |
7. Lock Down epoxy
The epoxy provides superior adhesion and makes the tiles more durable
The epoxy is safe to use, and it gave us very little odor and VOCs
It is a self-cross-linking epoxy. It fills the dead space of tile efficiently and prevents peeling off of the tiles
The epoxy has a thicker consistency. The thick consistency gives good coverage.
Instruction is well mentioned on the packaging. Follow the instructions to get an excellent finish.
Nano-sized particles penetrate very well in the joins of the tiles and give a smooth finish.
The epoxy has an inbuilt primer, so no need for any other preparation.
| | |
| --- | --- |
| Pros | Cons |
| ✅ Ultrafine finishing | ❌ Color may fade a bit over time |
| ✅ Nano-sized particles fill pits | |
| ✅ Inbuilt primer | |
| ✅ Safe to use | |
| ✅ Excellent consistency | |
| ✅ Covers the tiles efficiently | |
8. Rust-Oleum 60009 Rocksolid
Best for painting the floor, it gives the gloss finish and resists cracking and peeling effectively.
It is one of the best epoxies for the garage tiles
It dries very fast. One coat of the epoxy took only 8-10 hours maximum for cooking.
The product offers unsurpassed durability, so you don't need to change the epoxy of your garage each year.
Has self-leveling quality, and it is 20X stronger than the traditional epoxies.
| | |
| --- | --- |
| Pros | Cons |
| ✅ Easy to use and maintain | ❌ Takes longer to dry |
| ✅ Self-leveling quality | ❌ Average finish |
| ✅ Durable and long-lasting | |
| ✅ Don't need preparation | |
Buying Guide
Here are the following things that we have got through the research you should consider these points under consideration while purchasing
Compatibility with the surface
Always look for the compatibility of the tiles and the epoxy before purchasing. Most people don't look at the compatibility, and then they complain that the product didn't work well for them. For instance, ceramics tiles are very tricky; you cannot use any random epoxy for them, so you need to look and choose an epoxy resin that has compatibility with the ceramics. So the first thing to consider is the surface type of your tiles, and their compatibility with the epoxy you are buying.
Time of cure
Some epoxy takes a shorter period to get fixed and dry, while others take 3-4 days, and you have to wait 3-4 days for applying the second coat. So try to choose an epoxy with minimum setting time.
Ease of use
Some epoxy is tricky to work with because you need to mix different concentrations before using it. Inappropriate mixing can destroy the whole mixture, so try to find the product that needs minimum effort for starting the work and the product with the self-leveling quality. So you don't need too much hassle for setting the epoxy resin.
Safe to use
Epoxies have a strong smell, and also some epoxies emit harmful chemicals. These chemicals and odors can destroy the life of your loved ones, so try to purchase an epoxy with a lesser odor, and one with a lesser VOC count, so the epoxy releases the minimum chemicals in the environment.
Frequently Asked Questions
Here are some further questions for a common buyer.
Q. Which brand of epoxy grout is best?
The epoxy coat is the best epoxy grout-making brand. It is 100% waterproof, and it provides excellent durability and unparallel adhesion.
Q. Will epoxy stick to ceramic tile?
The simple answer is yes! But not all epoxies fit on the ceramic tiles, so before buying, you should check the compatibility of the epoxy resins with the ceramic tiles. For instance, from our list, clear epoxy resin is great for ceramic tiles.
Q. Can you epoxy over tiles?
Yes! You can do epoxy over tiles, and if done correctly, epoxy enhances the attraction of the tires and makes them more durable.
Q. What is a disadvantage of epoxy flooring?
There are several disadvantages of epoxy flooring like the strong odor of chemicals, some epoxy release VOC, and long curing times.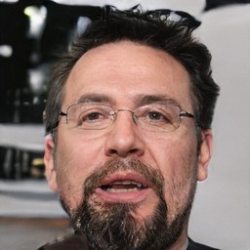 Latest posts by Doug Mahoney
(see all)