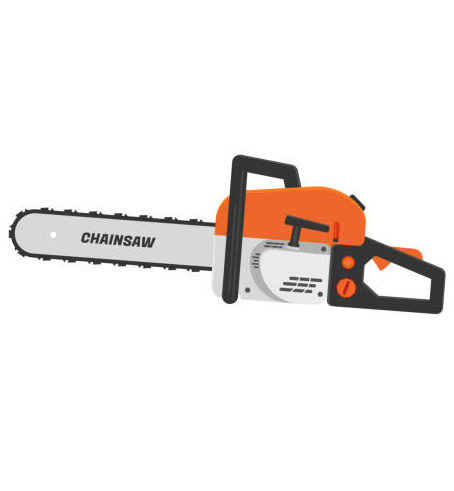 Maintaining a property can require a lot of work, as most homeowners already know.
Chainsaws play an integral role in gathering firewood or simply cleaning up a dense backyard etc.
If you live around greenery and trees, then a chainsaw is a no-brainer. You may use a chainsaw to cut trees, gather firewood, and trim branches, among other things. This can enhance your productivity, increase your pace of work, and save a lot of energy while you work.
But, which chainsaw should you buy?
There are a lot of them available in the market, and they have different sizes with different features. Some have a short reach, some long. Some are lightweight, some are powerful.
To help you narrow down the research, the following eight reviews will compare the best homeowner chainsaw from all the various categories. But before that let's take a look at some important factors to think about.
Things to Consider Before Buying
Noise: You should always think first if you live somewhere where loudness won't be an issue or will it be unacceptable for you and the people around you? If noise is an issue, then a battery chainsaw or an electric chainsaw is a great option as they both are quieter than a gas chainsaw.
Size: You should always be aware of the size of the chainsaw. Decide where you'll be utilizing your chainsaw first, and then purchase your tool accordingly. If your backyard is big enough to fit any sized chainsaw, you can get any chainsaw from this list, but if not, you will have to choose a smaller one.
Experience Level: This is an important aspect that most people don't consider. If you have never used one before, you should get a smaller and less powerful chainsaw that is easier to handle. Then, if you desire, you may upgrade to a larger one. But, if you have experience with using one, then you can buy one from our list according to your preferences no matter what its size is.
Safety features: Safety Features are one of the most important things to consider. The most common injuries include lacerations on arms and legs, and sometimes the chain of the saw snags and kicks back toward the head and the chest of the user. Chainsaws now come with strict safety including an automated chain brake which is designed to avoid any injury. But, even if you are buying a chainsaw with safety features, you will have to stay careful while using it.
Maintenance: Maintenance is also a really essential feature you should think of before buying your chainsaw. A chain that is sharpened, tensioned, and oiled properly speeds the cutting work and helps eliminate any kickback while reducing the wear on the chain and the bar. A chain that is loose can just slip off the bar and towards the user as it spins.
Best Homeowner Chainsaw reviews 2023
1. DeWalt 20V MAX XR Compact 12″ Cordless Chainsaw
Why do we love it?
Cold starts, smells, carburetor troubles, and maintenance are all not present in this homeowner chainsaw as compared to gas-powered chainsaws.
For construction and outdoor cutting tasks, this cordless homeowner saw has a 12-inch bar and chain with a minimal kickback.
With this homeowner chainsaw, you'll get the job done. For construction and outdoor operations that need a lot of strength.
A tool-free belt reinforcement and bar adjusting control is offered for maximum bar clamping power.
On 4×4 pressure treated wood, you can get up to 90 cuts per charge (using a 20V MAX 5Ah battery)
| | |
| --- | --- |
| Pros | Cons |
| ✅ Compact. | ❌ Suitable for light work only. |
| ✅ Tough Construction. | |
| ✅ Long-lasting. | |
| ✅ Cuts thick wood logs conveniently. | |
| ✅ Has a Spiked chain attachment. | |
| ✅ Easy to use. | |
| ✅ Powerful. | |
| ✅ Safe to use. | |
| ✅ Has a long battery life. | |
2. Husqvarna 455 Rancher
Why do we love it?
The Husqvarna 455 Rancher 20-inch chainsaw is suitable for professional tree cutting and land clearance.
LowVib anti-vibration technology reduces the operator's vibration levels.
The tensioning system is located on the side of the chain, allowing for rapid changes while operating.
Effortless Starting aids the chainsaw in starting fast and efficiently with minimum effort.
The automatic oiler maintains a constant supply of chain lubrication for safe and efficient operation.
| | |
| --- | --- |
| Pros | Cons |
| ✅ A strong motor. | ❌ For some, it is insufficiently strong. |
| ✅ Less Vibration. | |
| ✅ Reduced Noise Generation. | |
| ✅ Lightweight. | |
| ✅ Safe to Use. | |
| ✅ Has an 18-inch diameter. | |
| ✅ Cleaning air-filters is easy. | |
| ✅ Durable | |
3. Greenworks Pro 80V 18-Inch Brushless Cordless Chainsaw
Why do we love it?
With the bundled 2.0Ah battery, you can cut up to 150 cuts on 4×4 timber on a single charge.
Trees and limbs with a diameter of up to 34 inches can be chopped using an 18-inch bar and chain.
Brushless motor technology provides higher torque, longer runtime, and longer tool life. Approximately the same power as a 42CC gas chainsaw
The automatic oiler keeps the chain lubricated for extended chain life
The visible oil window indicates when the reservoir needs to be refilled.
| | |
| --- | --- |
| Pros | Cons |
| ✅ Simple to use. | ❌ None |
| ✅ Pre-assembled. | |
| ✅ Durable | |
| ✅ Tough. | |
| ✅ Compact | |
| ✅ Better Battery Life. | |
| ✅ Variable speed trigger and automatic oiler. | |
4. Husqvarna 16 Inch 130 Gas Chainsaw
Why do we love it?
This chainsaw is designed for the house owner who needs a lightweight and effective instrument for yard work.
38cc 16 inch gas chainsaw with guide bar and chain, 2 cycle motor with momentum activated chain brakes for security when working
Bar cover and 2.6 In addition to the orange Husqvarna chainsaw, the orange chainsaw comes with six ounces of 2 cycle gasoline; however, bar and chain oil must be purchased separately.
An automated chain oiler provides a regular supply of bars and chain oils for effective and safe operation.
| | |
| --- | --- |
| Pros | Cons |
| ✅ Better than other affordable chainsaws. | ❌ Low-voltage |
| ✅ Spare parts are easily available. | |
| ✅ Lightweight | |
| ✅ Dependable. | |
| ✅ Long-lasting. | |
| ✅ Easy to use. | |
5. 6 inch Mini ChainSaw, Seesii Cordless Chainsaw
Why do we love it?
Cutting wood with a diameter of roughly 3.935.91 inches takes just about 10 seconds.
Consists of a pure copper motor and 221V high-power battery.
It may be used for wood cutting, tree branch pruning, cleaning resistant shrubs, gardening, and more.
As compared with corded chainsaws, they are easier to transport, faster, and lighter than reciprocating saws.
Get this battery-powered chainsaw to make your yard labor more efficient.
| | |
| --- | --- |
| Pros | Cons |
| ✅ Easy to use. | ❌ Only works for right-handed people. |
| ✅ Has a non-slip grip. | |
| ✅ Ergonomic Design. | |
| ✅ Extended running time. | |
| ✅ High capacity battery. | |
| ✅ Has high quality guide chains. | |
6. COOCHEER 20" Chainsaw, 62CC 2-Stroke Gas-Powered Chainsaws
Why do we love it?
To prevent dust from entering the engine, a rapid-release air filter system is used.
The chainsaw is kept in excellent operating order by the automated chain refueling system.
The 62cc gas chainsaw sports a 2-stroke gasoline engine with 3.5 horsepower, which emits less pollution and consumes less fuel and can give consistent power to the 35-inch bar and low-kickback chain.
It will not switch off when the temperature is too high, making it ideal for all-day use.
| | |
| --- | --- |
| Pros | Cons |
| ✅ Simple to use | ❌ Breaking as a chain tends to bind it. |
| ✅ Safe to use. | |
| ✅ Heat-resistant. | |
| ✅ Comfortable to hold. | |
7. DEREAL 62cc Gas Chainsaws
Why do we love it?
The DEREAL gas chainsaw features two throttle controls that must be hit simultaneously to start, thereby preventing inadvertent starting.
Emergency braking is possible with the high-quality brake baffle, which effectively protects your hands and ensures safety while in use.
DEREAL gas chainsaws are equipped with the most up-to-date two-stroke cycle engine which provides excellent efficiency, high power, consistent performance, and long life.
During the operation of the machine, the automated oil delivery system can spray oil for lubrication.
Great power, high efficiency, small size, and lightweight are major advantages of the DEREAL Gas Chainsaw.
| | |
| --- | --- |
| Pros | Cons |
| ✅ Sharp Edges. | ❌ Assembly is complicated. |
| ✅ Wear resistant. | |
| ✅ Easy to hold and handle. | |
| ✅ Powerful and efficient. | |
| ✅ Great quality. | |
8. WORKPRO Mini Chainsaw, 6" Cordless Electric Compact ChainSaw
Why do we love it?
Longer and quicker than many other small chainsaws, with a chain speed of 16.4 ft/s and a 6″ guide bar.
It's powerful enough to chop 1″ to 4.3″ diameter branches in any garden, and cutting logs with a diameter of around 1011 cm only takes about 8 seconds.
The combined weight of the tiny chainsaw and lithium battery is under 3.2 pounds, which reduces arm strain during chopping and allows for one-handed use.
The lock-off switch on the little chainsaw ensures a safer and more steady chain operating.
| | |
| --- | --- |
| Pros | Cons |
| ✅ Helpful | ❌ Hard to use Thumbwheel. |
| ✅ It's simple to grab. | |
| ✅ It's very safe to use. | |
| ✅ Great Battery Life. | |
| ✅ Lightweight. | |
BUYING GUIDE:
So, you see, one chainsaw will not fit all. There are a lot of chainsaws available today, each one different from the other. They all come with different sizes and features so the merger for the power tools is never-ending.
In spite of that, it is nearly impossible to put together a relevant buying guide for the chainsaw– also it would take you days to go through–so we will not do that.
So, our aim is to help you find a suitable chainsaw according to your requirements quickly and skip the unnecessary info that you don't need to make a fine choice.
Ask Yourself a Few Questions
The questions below will be helping you shortlist the appropriate chainsaw for you to purchase. Go through these questions below and consider your answers. The next department will help you match your requirements to the right type and size of the best homeowner chainsaw rating guide.
Why do you want a chainsaw?
Will you use it only for pruning trees, clearing brush, cutting firewood, cutting down trees, or a mix of all those things? For instance, trimming jobs only require a small chainsaw ( 6 to 12 inches ) while cutting down huge trees will require something larger ( 18 to 20 inches ) and more powerful.
How frequently will you use the chainsaw?
If you are planning on using the best homeowner chainsaw often throughout the year, then you will require something more powerful, like a gas chainsaw. But, if you are not going to use the chainsaw frequently, then it's better to buy an electric chainsaw or battery cordless chainsaw. These models are a lot easier and simpler to store and don't need that much maintenance.
Choosing a Chainsaw Type (Power Source)
After you choose a suitable size for the guide bar, the next thing you will want to think through is how the chainsaw is powered. You have three alternatives here: battery cordless chainsaw, electric chainsaw, and gas chainsaw.
Here is a swift synopsis for each one :
Gas Chainsaws: The most well-known type of chainsaw is the Gas Chainsaws. They use fuel that holds a mixture of gasoline and oil and have unlimited portability. Gas chainsaws are considered the most powerful. The disadvantage here of gas chainsaws is that they are also considered the heaviest and loudest chainsaws. Moreover, the minimum bar size for homeowner use is 14 inches which makes them more suitable for average to resilient wood chopping work.
Battery Cordless Chainsaws: are the second most preferred type. They work on batteries that will last in between 30 minutes to 1 hour of chopping on a single charge, depending entirely on the model. They are not as powerful as Gas chainsaws but are just as portable and are a bit lighter and quieter. Bar length alternatives span between 8 to 18 inches, giving you an option for all types of wood chopping jobs. The disadvantage here is that they are the most expensive of all chainsaws.
Electric chainsaws: are inexpensive. They are not as powerful as gas chainsaws but will be able to run the whole day without coming to a halt when plugged into an electrical outlet. The extension cord limits the portability though. The perk is that they are the lightest and quietest of all. And they come with a wide range of lengths for all types of cutting jobs, 6 to 18 inches.
Practice Caution:
You don't have to watch horror movies to be fearful of chainsaws. More than 27,000 accidents have been caused by chainsaws every year, according to the consumer product safety commission. So practicing caution is extremely important
Frequently Asked Questions
Here are some commonly asked Questions:
Q. What is the most common chainsaw size?
Ans: Most used chainsaws are around 16 to 24 inches of chain and bar length and have around 32 to 62cc engine displacement.
Q. When should you replace the bar on a chainsaw?
Ans: If you want to get a general idea of how often you should change the bar on a chainsaw, a rule of thumb is to replace your chainsaw's bar once you have gone through all the three chains present on the same bar.
Conclusion:
As you discovered, the best chainsaws for home use depending on your personal taste and requirements. But, we did our best to share the 8 best homeowner chainsaw reviews for you, this is not really an exhaustive list. The products on the list are the best homeowner chainsaw reviews when it comes to electric, gas, and battery chainsaws. Depending on your size preference, you can do all your wood cutting work at your home easily. This guide should help you find the best chainsaw for home use. Happy Cutting!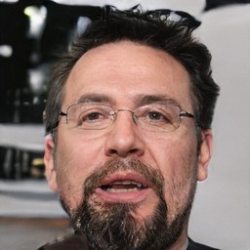 Latest posts by Doug Mahoney
(see all)