So you wanna buy a gas powered chainsaw?
Maybe you're a brush-clearer or you've just bought your first huge property and are you looking for a tool for pruning the woods. Whatever part you may relate to, you are here because you know that chainsaws are really versatile as well as powerful.
With our gas chainsaw reviews, we want to show you the same love you showed this tool, by helping you find the perfect gas-powered chainsaw for your work. We have ranked some of the best gas chainsaws available in the market according to their power, price, lifespan, usability, and other features.
Gas Chainsaws are a little tough to shop for as if you don't get the right one, the motor can break down, the blade can wear out, or the fumes can get toxic for you. Our gas chainsaw reviews will be helpful in finding the correct tool for you according to your general requirements.
But Before that
Things to Consider Before Buying
Purpose: You should think of the purpose you are getting your gas chainsaw for. We would say that if you need to cut medium to large-sized trees or de-limb some large branches on the tree in the wooded areas, then you should surely go for a gas chainsaw.
Location of use: You should always know the location where you are going to use your tool before you start researching it. If you are working in a woodland area, a gas-powered chainsaw would be the most perfect choice.
Price: You can just spend hundreds of dollars and get a great chainsaw for yourself but it won't be of any use if you don't even know how to use more than half of its features. So, just buy the one which is perfect according to your requirements and doesn't cost you an arm and a leg. Some of the best gas chainsaws can be bought for around $200.
Ease of Maintenance: Maintenance of chainsaws involves a lot of things such as chain lubrication, tightening, and sharpening. Staying up to date on the maintenance improves the safety as well as longevity of your chainsaw. The best chainsaws have an oil tank that can be filled conveniently and an easy-to-read gauge as well. So, always get the ones that are more updated and have less need for maintenance.
Portability: There are two major portability concerns which include the size and the fuel capacity. Smaller chainsaws like the pole and pruning ones are portable and easy to carry around with you. Larger ones are heavier and need more space if you want to transport them. Fuel capacity is also a worry, as the more the fuel capacity, the longer you can use it. On average a regular chainsaw can give an output of up to 20-40 minutes on a filled tank. Of course, it does depend on how intense the task is. Some professional models need a higher fuel capacity for an extra cutting time.
But don't worry, there's more to this which you can check in the buying guide down below.
Best Gas Chainsaws 2023
Here are picks for the top Gas Chainsaws in the market right now.
1. Husqvarna 460 460R 24″ Gas Chainsaw
Why do we like it?
This quality gas chainsaw has an effortless starting which lets it start quickly with almost no effort.
This gas-powered chain saw is durable and has great ergonomic comfort.
Its automatic oiler provides a steady chain lubrication supply for effective usage.
It is perfect for tree pruning, firewood cutting, and yard cleanup.
The low vibration system of this gas power chainsaw reduces the vibration levels for the user.
This best gasoline chain saw has an easy-to-fix and remove the air filter.
| | |
| --- | --- |
| Pros | Cons |
| ✅ Safe & Convenient to use. | ❌ Chain replacement should be improved. |
| ✅ Lightweight. | |
| ✅ Extra safe with a chain brake. | |
| ✅ Powerful. | |
| ✅ Affordable. | |
| ✅ Easy to start. | |
| ✅ Low Vibration. | |
| ✅ Easy cleanup. | |
Don't miss  Best Small Chainsaws
2. Husqvarna 445 18″ Gas Chainsaw
Why Do We Like It?
Husqvarna 445 starts in an instant without a lot of effort. It has a primer that pumps up the fuel along with the choke that makes the chainsaw start in a jiffy.
A major and very advantageous aspect of the Husqvarna chainsaw is that it is lightweight. The weight is manageable and convenient up to a certain extent.
The ergonomic design makes handling and maneuvering easier and more comfortable. Aids in carrying around the chainsaw conveniently as well.
Husqvarna is the only brand that offers 2 years of manufacturing warranty after the purchase. Durable and steady and long-term use guaranteed. One of the best gas-operated chainsaws.
| | |
| --- | --- |
| Pros | Cons |
| ✅ Ergonomic design. | ❌ Difficult to cut through thicker limbs. |
| ✅ Instant startup. | |
| ✅ Primer installed. | |
| ✅ Varying saw bars. | |
| ✅ Reduced vibrations. | |
| ✅ Air cleaning system installed. | |
| ✅ Economical. | |
| ✅ Lightweight. | |
| ✅ Lubricated with oiler. | |
You'll also love our picks for the Best Laser Cutters for Small Business
3. DEREAL Pro 62cc Gas Chainsaws 2-Cycle Gasoline Powered Chain Saws
Why Do We Like It?
Dereal pro 62cc ensures that it is safe to use with its dual throttle switches. It only starts once you press the switch preventing accidents and mishaps.
Consists of efficient and high-quality brakes, ensuring effective halting and safe use.
A 2 stroke cycle engine reduces fuel consumption and guarantees competitive output with high power.
The ergonomic handle lets the operator work for a longer duration without tiring. Overall increases the chainsaw's efficiency and work power.
Self or automatic oiling lets the lubrication stay constant hence protecting the chain and increasing the equipment's life.
12 months guarantee supports technical services, damaged and missing parts. Accessory replacement is definitely a very charming and attractive proposal.
| | |
| --- | --- |
| Pros | Cons |
| ✅ Lightweight | ❌ Less durable |
| ✅ Easy to assemble | |
| ✅ High power output | |
| ✅ Automatic Oiling | |
| ✅ Complete guidance and manual provided | |
| ✅ 1 year Warranty | |
| ✅ Ergonomic design | |
| ✅ Efficient brakes | |
Also, check out Best Homeowner Chainsaws
4. Litheli Cordless Chainsaw 14″, 40V Chain Saw
Why Do We Like It?
A lightweight and handy tool for controlled operation. Weighing only 11 lbs. the Litheli Cordless chainsaw gets the job done easily.
An efficient chainsaw for longer working time and effective output. The brushless motor causes fewer vibrations and prolongs the life of the saw overall.
Unlike other battery-powered chainsaws, this is a performer. Just to compare it supports almost 90 – 4X4 cuts per charge.
The translucent window of the oil filler keeps you updated with the oil level. Automatic oiling relieves any stress of oiling the chain manually.
A 5 years warranty on the equipment and a 3-year warranty on the battery is a real delight. Extended warranties ensure that the product is a long-term investment.
| | |
| --- | --- |
| Pros | Cons |
| ✅ Lightweight | ❌ Battery is not easily available |
| ✅ Cordless | |
| ✅ Battery works with all Litheli 40V tools | |
| ✅ Long Lasting battery | |
| ✅ Easy to assemble | |
| ✅ 5 year tool warranty | |
| ✅ 3 years battery and charger warranty | |
5. Poulan Pro PR4218, 18 in. 42cc 2-Cycle Gas Chainsaw
Why Do We Like It?
The OxyPower technology ensures better performance with less fuel consumption.
Minimized maintenance with self-oiling gear that keeps the bar and chain lubricated.
Anti-vibration and ergonomic design enable long-term use without getting tired.
The pull cord is spring-assisted for effortless pulling and starting.
Remarkable filtering system with productive air filter for efficient fuel usage and no compromise on power output.
| | |
| --- | --- |
| Pros | Cons |
| ✅ Carry case included | ❌ A bit heavy |
| ✅ Extra chain included | |
| ✅ Detailed manual for guidance | |
| ✅ Easy to start | |
| ✅ Very economical | |
6. Husqvarna 16 Inch 130 Gas Chainsaw
Why Do We Like It?
A handy tool for modest wood cutting tasks. Being lightweight it becomes a favorite to handle light-duty cutting.
Priority to safety is given to inertia-activated brakes.
Low maintenance and increased efficiency with the self-oiling feature.
Quick and easy chain adjustment is possible with the easy-to-fix chain tensioning system.
The X-torque not only guarantees reduced emission but also reduces overall fuel consumption.
No need to be a pro to handle this chainsaw. It caters to seasonal homeowners and limited operators with its ergonomic design.
| | |
| --- | --- |
| Pros | Cons |
| ✅ Lightweight | ❌ Chain is not very durable |
| ✅ Reduced fuel consumption | |
| ✅ Easy startup. | |
| ✅ High Quality Finish. | |
| ✅ Great power output | |
7. Remington 41AY4214983 RM4214CS 42cc
Why Do We Like It?
The 42cc 2cycle engine gives more than efficient output and performance.
The polymer chassis provides reliability and minimum stress on the operator.
Easy to start and run. The smooth pull-start provides quick completion of tasks and lesser hurdles. This also saves time, effort and makes work completion quicker.
Oil level can be easily monitored and the adjustable oiler for the chain assures smooth and proper lubrication for it.
Anti-vibration systems do not cause fatigue even with long-duration use.
The ergonomic handle lets you cut from different angles and makes operating the machine comfortable as well.
| | |
| --- | --- |
| Pros | Cons |
| ✅ Quick start technology | ❌ Heats up quickly |
| ✅ Automatic and adjustable oiler | |
| ✅ Ergonomic handles for convenience of use | |
| ✅ Powerful performance | |
| ✅ Easy to maneuver | |
8. Mini Chainsaw 6 Inch Cordless
Why do we like it?
This chainsaw is really powerful as it can cut through a 5-inch thick branch in just 5 seconds.
This chainsaw has an ergonomic design and a security switch or extra protection.
It has an extra chain brake to make sure it works smoothly. It stops precisely for safety and cutting accurately.
You can purchase it without any worry as it has a 12-month guarantee and great after-sales service and technical support.
This chainsaw is lightweight and compact which allows you to work in smaller areas without any issues.
| | |
| --- | --- |
| Pros | Cons |
| ✅ Compact. | ❌ Flimsy |
| ✅ Lightweight. | |
| ✅ Safe to use. | |
| ✅ Extra safe with a chain brake. | |
| ✅ Durable | |
Buying Guide
If you want to buy a gas powered chainsaw for your heavy-duty work, you should remember that even though it requires more maintenance and some fuel, it is the best possible option for heavy-duty work. If you use it correctly, this tool will be really efficient for pruning, felling, and cutting trees.
Here are some features you should consider when selecting for a gas-powered chainsaw for yourself
Weight
Even though large chainsaws can have a lot of power for heavy-duty work, they can be really heavy as well. Always pick a chainsaw which is light enough for you to use it properly, in a vertical angle or for sideways cuts when you are trimming branches and angled logs. Just realistically think how much weight you are able to handle.
Bar length
The bar length of a chainsaw specifies the maximum diameter of the log that it can effectively and safely cut. Choose a bar around two inches longer than the thing you will be cutting. Don't just think that the longer the bar will be, the better it will be. If the extra length is not needed, you won't be able to use it efficiently.
Use
Think about your usage. If you need it for pruning, smaller and lighter-duty chainsaws will be perfect and as they are easily usable and lightweight, they are safer than the large ones. Medium-duty chainsaws are a bit more versatile and can handle residential tasks. The heavy-duty ones are fine for smaller tasks but are the best for felling and processing the large lops.
Maintenance
Gas chainsaws need to be maintained regularly and some adjustments to keep the chains in the perfect position. So, we will recommend looking for gas chainsaws with features that make the usage easier, such as tool-free chain adjustments knobs or an automated chain oiler.
Cost
Gas-powered chainsaws have a wide range of prices. They cost from around $150 to more than $3500. Just decide your budget and find the most suitable chainsaw according to your requirements.
Safety
Gas chainsaws are dangerous and can easily kill or injure users in just a few seconds. We strongly recommend having an experienced user by your side while you work or just ask them to give you proper safety guidelines on how to safely start and use a gas chainsaw. Also, never use a chainsaw without personal protective equipment, including face, eye, and hearing protection.
(Frequently Asked Questions)
Here are some commonly asked Questions:
Q. What Is A Gas Powered Chainsaw?
Ans: A gas-powered chainsaw is a chainsaw like any other chainsaw but it needs petrol to use it instead of electrical power or compressed air just like some other types. This chainsaw can cut through the wood like all the other ones do even though the power input of a gas-powered chainsaw might be a little lower than others.
Q. How long can I leave gas in a chainsaw?
Ans: You can leave gas in your chainsaw for more than 3-4 months. If you want to always have fresh fuel with you, you can buy premixed gas from your favorite brands in sealed cans of a liter or more at a time. It stays fresh for a long time.
Q. Do You Experience Unexpected Gas Smell Or Hearing The Engine Running When You Have Turned It Off?
Ans: This is a common issue with petrol engine chainsaws and there are several causes to it. But, the most potential issue is that the gas has gone inside the oil compartment or the bearings of the machine. What you should do if this happens is change the oil every time you use your chainsaw.
Conclusion:
Even though gas chainsaws are louder than electric chainsaws, you can expect the gas ones to perform better. Therefore they score well with experienced lumberjacks and there is a great variety ready to be used. To make things easier, we have listed some of the useful ones in this article with their differences and similarities as well as an in-depth buying guide.
Make sure to leave your questions and enlighten us with your comments if you have any!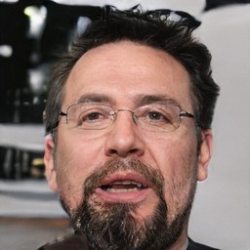 Latest posts by Doug Mahoney
(see all)