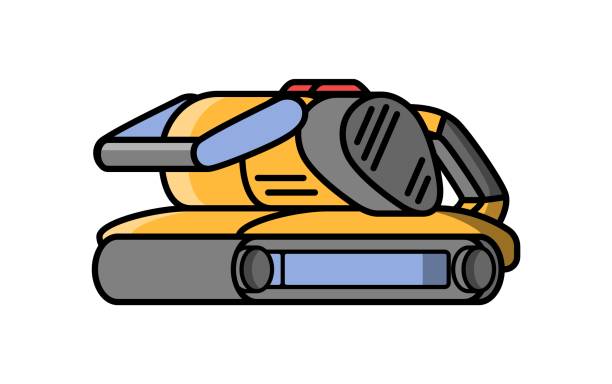 Looking for some necessary tools in the arsenal of a woodworker?
A belt sander would be a great addition.
Sanding itself can be time-consuming and may be uninteresting at times, but with a good belt sander, you can make the task easier. This tiny tool will help you smooth and prepare your wood products for the next process.
Though contemporary belt sanders can sand plastics, metals, and even rust, the difficulty is choosing the fairest belt sander, which has a wide range of uses and exceptional outcomes.
Don't worry!
We surveyed these tools in-depth and pinned them down to a top 8 list from which you can choose for your new purchase. There are however a few features that you need to consider before buying any particular sander. If you're looking for a more comprehensive guide, check our Buying Guide  out at the end.
Keep Reading for our list of Belt Sander Reviews.
POINTS TO PONDER
We have shortlisted a few of the factors you must contemplate before you opt for any tool. For detailed assistance check out the buying guide at the bottom of the article.
Power: Considering most sanding jobs are pretty demanding of power & force, it's important to choose a device that can meet these requirements. A not-so-powerful machine will do the job, but die out after rigorous use.
Modifiable speed: During sanding, there are instances where the speed needs to be changed as per the nature of the job. There are places where you have to go slow & vice versa. So it's really important for the machine to possess a variable speed function where the rate of sanding speed is adjustable.
Dust collection: Sanding can be quite messy. After a strenuous job, nobody wants to spend hours cleaning. So having an automated dust collection feature won't hurt. It'll make your life much easier.
Convenient belt changing system: Constantly having to change belts in order to adjust speed is quite frustrating, especially in the middle of a job. So it's really handy to have an automatic belt changing system to make it convenient.
With so many sander types out there in the market for almost the same purposes, it begs the question that:
Is a belt sander better than an orbital sander?
A hand belt sander is a better option if you are working on large and strong materials, whereas orbital sanders are good for smaller substances. Still, it's important to research well & discern the best type of sander keeping in mind your specific purpose.
Now Let's Dive in!
BEST BELT SANDERS UK 2023:
Here are the top Belt Sanders in the United Kingdom that is available in the market:
POWER AND SPEED: You must look for a good power machine that is enough for carrying out your tasks properly but do not go for an extra power tool that might cause difficulty in working. As for the speed, it's a wise idea to go for the tool that comes with a variable speed option.
It will allow you to change the speed at any time and set it according to your requirements. Both of these factors should be considered wisely as the performance of the tool can be highly dependent on these two. These factors have been closely considered while constituting this list for the belt sander reviews so you'll get everything you need to know here.
Why we love it
We love and opt for the Makita belt sander because of its ergonomic design.
The Makita's belt sander is an easy-to-use machine.
The dust bag of the machine works excellently, making it a clean product to use.

| | |
| --- | --- |
| Pros | Cons |
| ✅ Ergonomic design | ❌ none |
| ✅ Strong sturdy build | |
| ✅ High power | |
| ✅ Great dust collection mechanism | |
| ✅ Variable speed control | |
| ✅ Works really long hours | |
| ✅ Industrial-scale belt sander | |
| ✅ Seamless opeartaion | |
| ✅ Ideal for rigourous jobs | |
| ✅ Gets in hard spots | |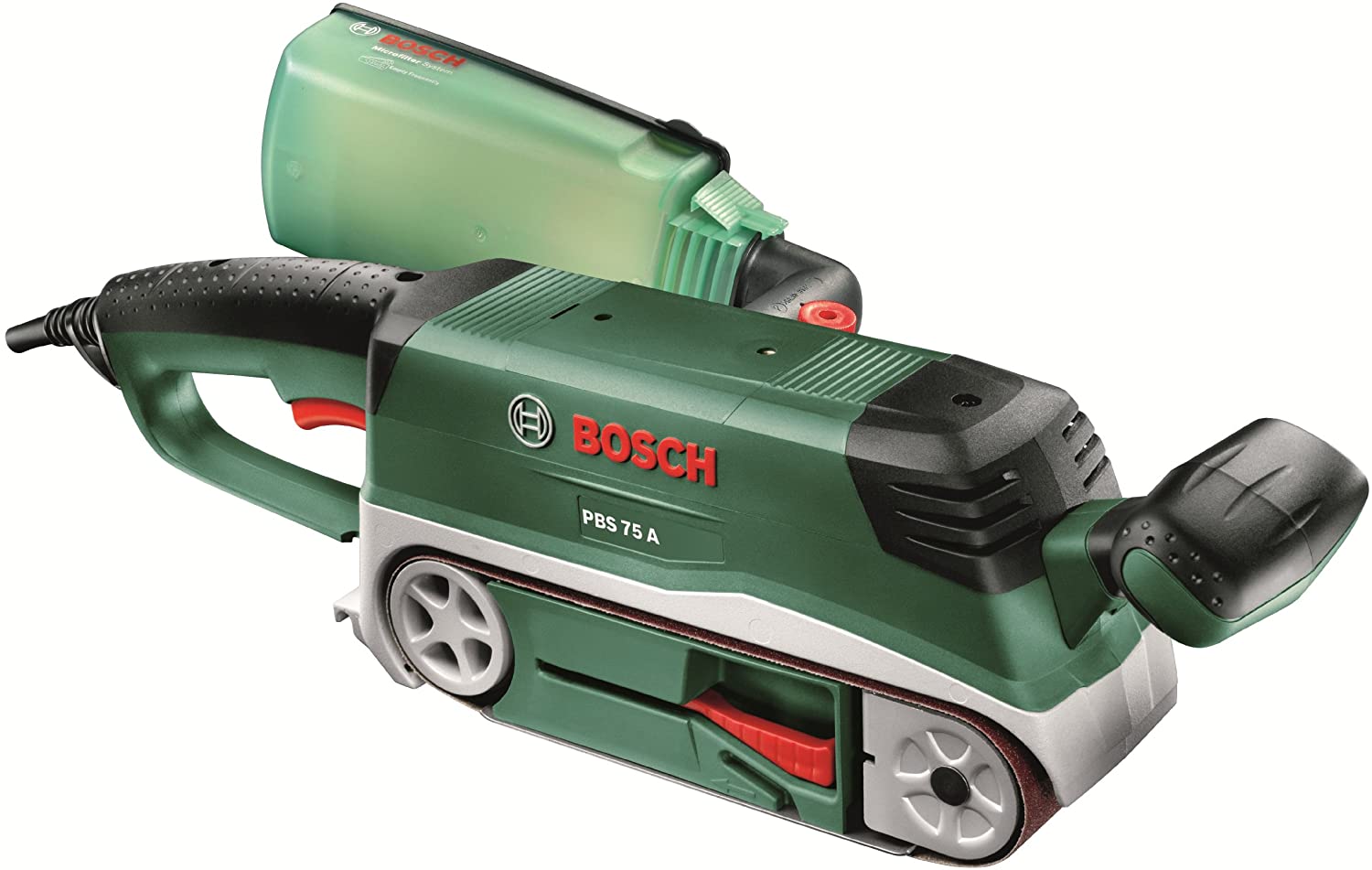 Why we love it
We urge you to buy the Bosch sander and love the product because of its long-lasting warranty that comes with it for free.
The machine is ergonomically designed to make it easy to hold for the convenience of the user.
It is said to be the best floor sander which is ideal for sanding even larger surfaces, including decks, large wooden pieces, etc.

| | |
| --- | --- |
| Pros | Cons |
| ✅ Great speed | ❌ Noisy |
| ✅ Easy handling | |
| ✅ Quality build | |
| ✅ Seamless operation | |
| ✅ Long lasting | |
Why we love it
It's ingeniously designed well manufactured & heavy duty.
Can work for longer hours compared to many of its counterparts.
Furthermore, it is a reliable product based on its longevity.

| | |
| --- | --- |
| Pros | Cons |
| ✅ Effective dust collector | ❌ A bit shaky |
| ✅ Easy to grip | |
| ✅ Great for beginners | |
| ✅ Powerful | |
| ✅ Durable | |
Why we love it
Want to know what made us choose this product? The reason is the great sturdiness of the Jellas belt sander.
Another useful characteristic of the tool is its excellent adaptability.
It is an incredible tool as it ensures the consolation of its user.

| | |
| --- | --- |
| Pros | Cons |
| ✅ Soft grip support | ❌ Incidental belt movement |
| ✅ Low noise | |
| ✅ Long service life | |
| ✅ Works long hours | |
Why we love it
We admire the Einhell cheap belt sander because of its high performance combined with the maximum functionality.
The tool works great to attain an optimal surface pattern for distinct surfaces.
It is known to be an indispensable associated with the clean sanding of wood.

| | |
| --- | --- |
| Pros | Cons |
| ✅ Great for delicate sanding | ❌ Poor dust collector |
| ✅ Precise belt run | |
| ✅ Compact design | |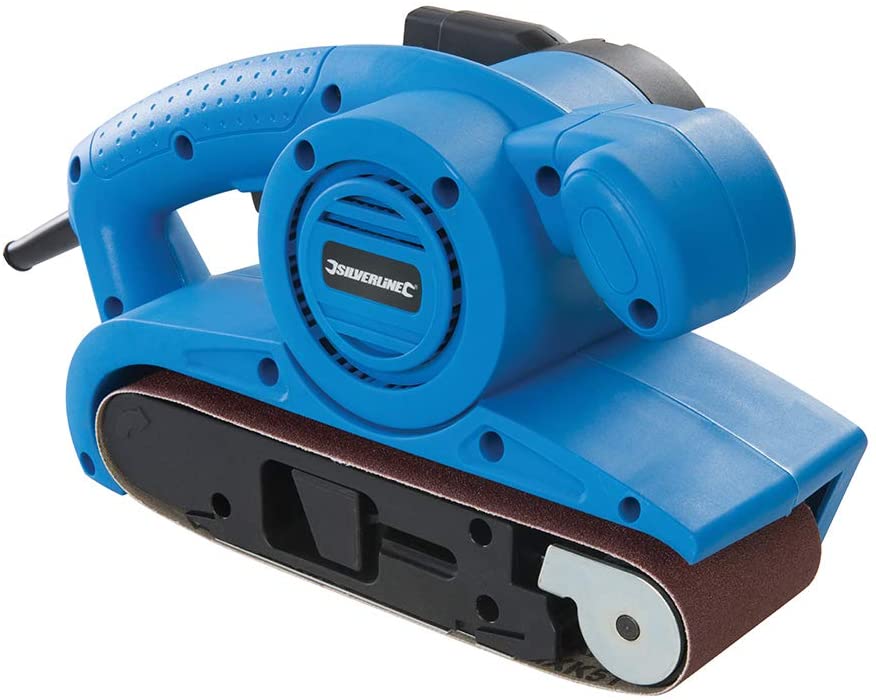 Why we love it
We love the Silverline belt sander as it helps in the rapid stock removal.
The machine has a proper mechanism for reducing vibrations for comfortable use.
It has a detachable dust bag for improving the cleanup mechanism for a better environment.

| | |
| --- | --- |
| Pros | Cons |
| ✅ Lenient belt alignment | ❌ Bad customer service |
| ✅ Easy to setup | |
| ✅ Strong motor | |
| ✅ Reliable device | |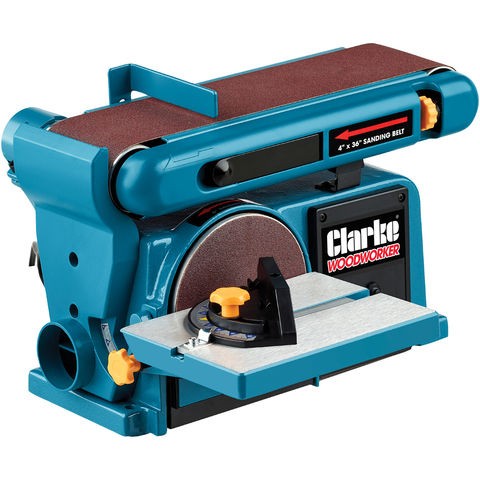 Why we love it
We placed Clarke's belt and disc sander on our top spots because of its sturdiness and strong built.
The machine is an excellent choice as it is extremely satisfying to sand with considering the incredible results.
The sander works great for a long time and is a durable tool.

| | |
| --- | --- |
| Pros | Cons |
| ✅ Rigid and durable | ❌ Undesirable noise |
| ✅ Detachable sanding table | |
| ✅ Rapid material removal | |
| ✅ 2 in 1 | |
| ✅ Powerful motor | |
| ✅ Great value for money | |
Why we love it
We love the Clarke contractor belt sander because of its excellent strong metal construction, making it a powerful tool.
It is a heavy-duty sander that is even suitable for tough jobs and works great.
The machine has a functional design that makes it easy to use and convenient.

| | |
| --- | --- |
| Pros | Cons |
| ✅ User-friendly | ❌ Bad dust bag |
| ✅ Great for large surfaces | |
| ✅ Refined sanding | |
| ✅ Ideal for finishing jobs | |
BUYING GUIDE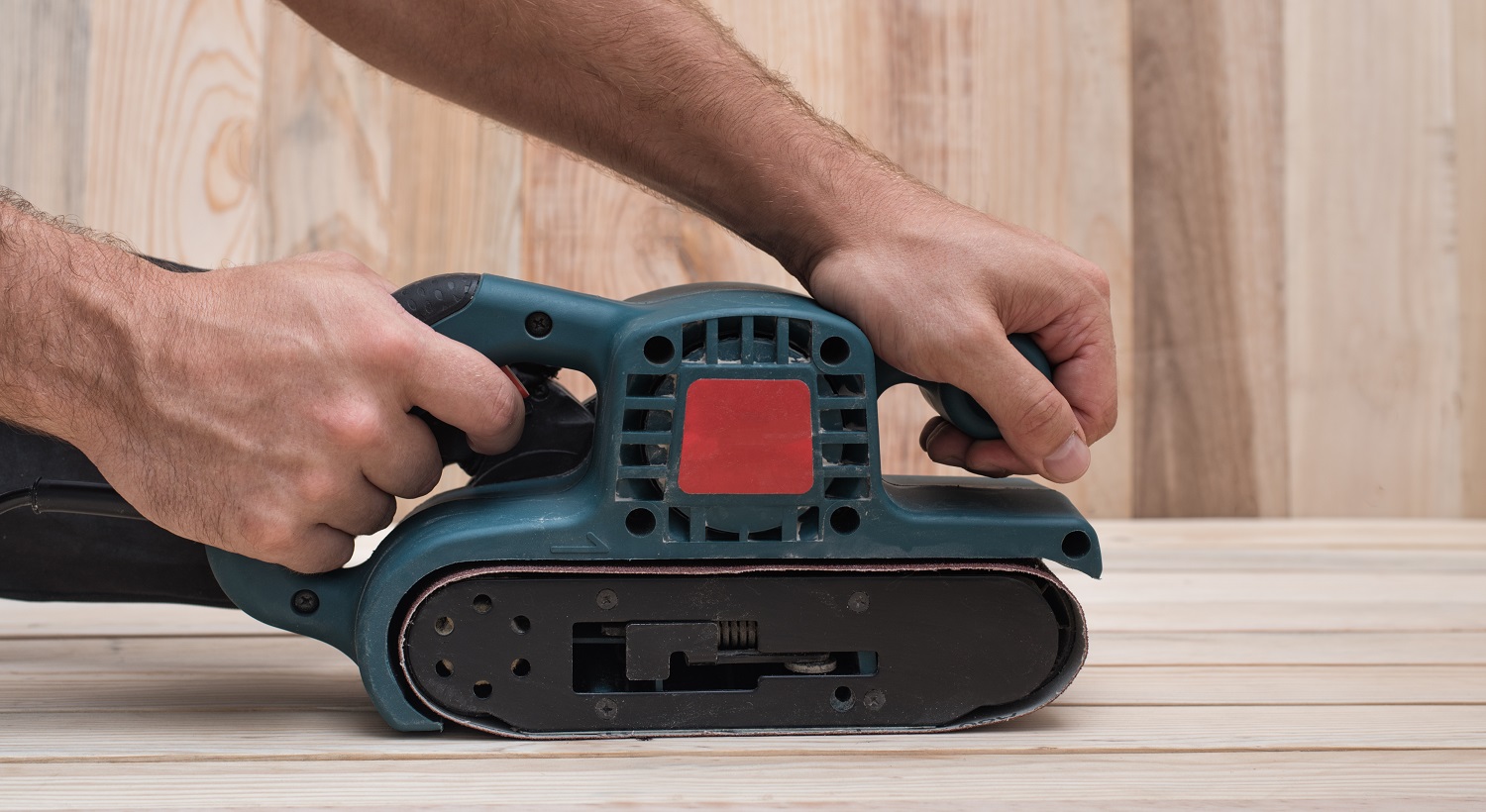 We shortlisted the top 8 market competent belt sanders in the UK. But it might still be complicated for the sand or woodworker to select the right product. You don't need to get troubled as we have presented a briefer and elaborated buying guide below with the important factors that you must consider before you buy a sander from any of the above models. Study these belt and disc sander reviews closely before making a decision.
BELT CHANGING
A good belt sander must have the feature that enables the user to change the belt instantly and conveniently. To fasten the belt again, you need to calm the tension off and shove it back in the slot. While setting the new belt, make sure you track it properly. Some developed models of belt sanders come with a built-in auto-tracking system while others have an adjustable knob that needs to be fixed.
ERGONOMIC DESIGN
Never compromise on comfort and handling when it comes to non-automated power tools. You might have to work with the tool for a long time and larger projects so you must consider the ease of use of the tool. Make sure to check the handles of the sander that works for the comfort of the user. The belt sander you choose must be ergonomically designed to give you a fatigue-free performance. A comfortable machine will increase the timings of your work as well as ensure your safety.
DUST COLLECTION
While operating a belt sander, a lot of dust is created which might create a messy environment for the user. Buy a belt sander that has a proper dust collector to provide you with neat and clean surroundings. This factor will save the user from the post-work cleaning. Ensure that the size of the dust bag is large enough to collect dust throughout your whole project. It is always a good thing to work in a mess-free environment so you can focus on your work more than worrying about cleaning the mess.
Frequently Asked Question about Belt Sanders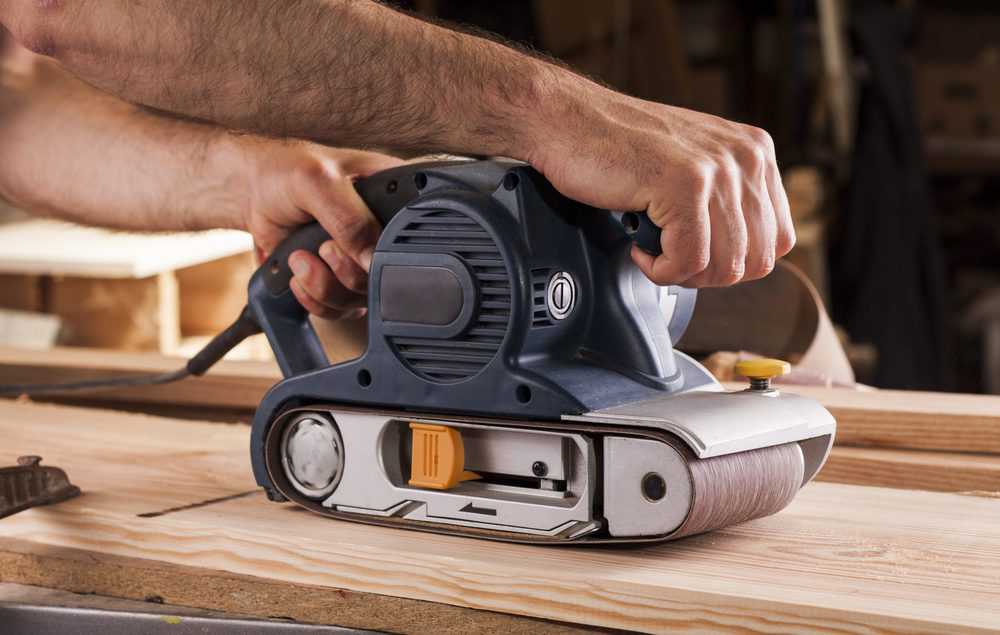 Here are some frequently asked questions regarding the best belt sanders UK below:
Q: What is a belt sander used for?
A belt sander is a multi-use equipment. But is generally operated for sanding ragged surfaces, leveling textures & shaping, etc. Its an extremely useful tool when it comes to woodwork
Q: What should I avoid while using a belt sander?
Read the safety features first. Make sure to wear all the safety equipment, check for any issue in the belt, cable, or machine. Do not proceed if the sander is faulty or malfunctioning.
Q: What is a good brand of belt sander?
These are our top picks that are budget-friendly, durable & effective.
Makita belt sander
Clarke belt sander
Bosch belt sander
Q: What should I look for in a belt sander?
You must consider these factors before deciding which product to buy. Consider the following facts in each product very closely.
Size and shape
Ergonomics
Dust collection
Q: Is belt sander dangerous?
It could be hazardous if not handled with proper care. Make sure to check all the safety precautions before using. Do not be hasty & give the processing time, especially if you're a beginner. These best belt sander reviews will help you in deciding what sander best suits your needs.
Latest posts by Ethan Thompson
(see all)